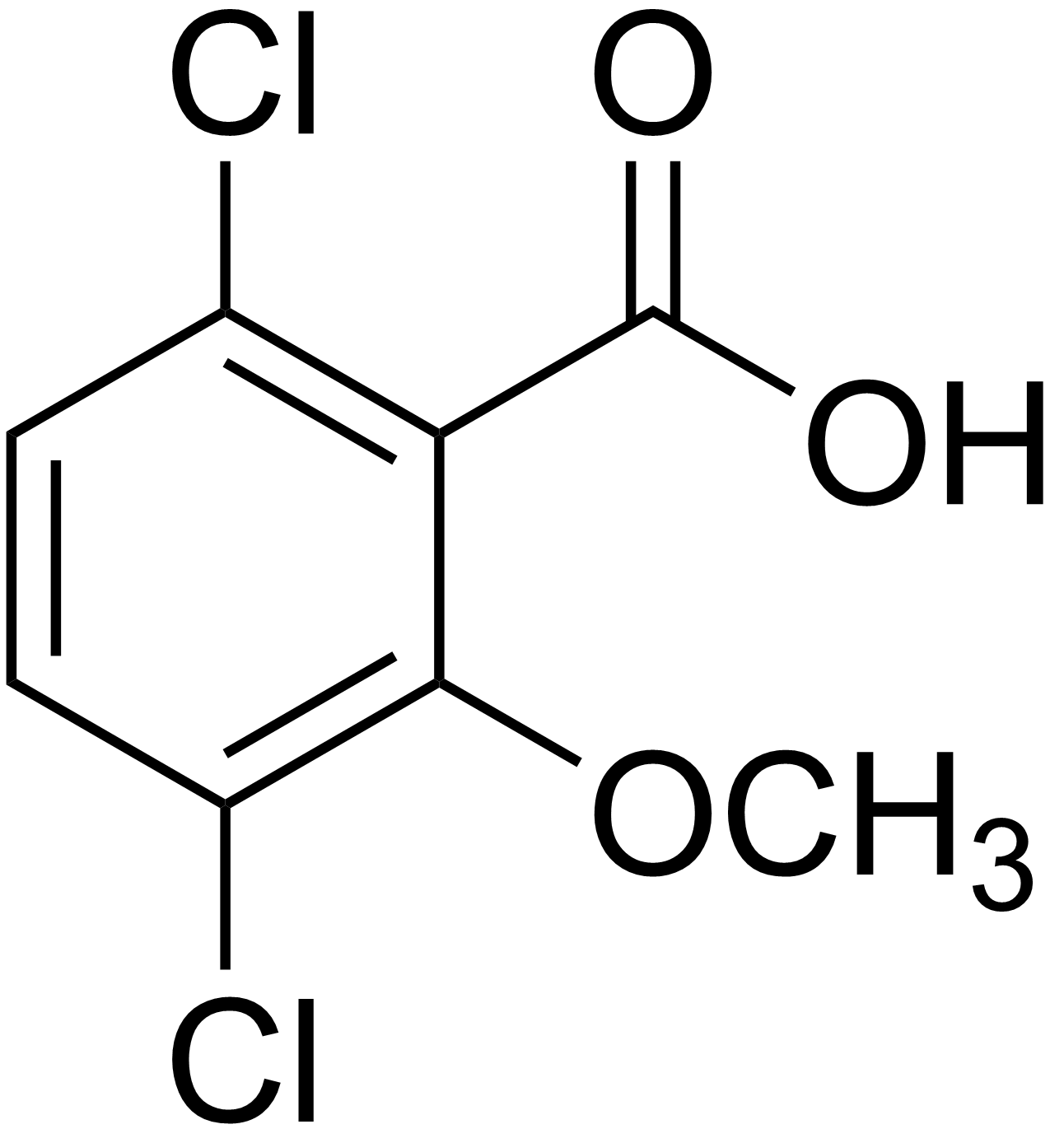 Touch the Soil News #752 (feature photo – chemical diagram of Dicamba)
The problem of dicamba drift – when an herbicide chemical put on one farm drifts over to another – has mushroomed in the past few years. The technical name for dicamba is 3,6 – dichloro-2-methoxybenzoic acid.
The recent sale by Monsanto of dicamba-resistant cotton and soybeans resulted in farmers being able to use the more powerful dicamba over the standard Roundup (glyphosate).
So when farmers plant dicamba-resistant cotton and soybeans, they can use the more powerful chemical dicamba. The problem is that the product has a tendency to drift after spraying onto other non-dicamba resistant crops.
The damages to crops from dicamba drift have been large, resulting in the banning of dicamba by the states of Arkansas and Missouri where officials have received over 700 complaints.
Recently, Arkansas farmers have filed a class-action lawsuit against Monsanto and BASF for wrongful and unlawful conduct in controlling and developing the "dicamba crop system."
According to AgWeb, farmers from 10 states are eligible to join a potential class action lawsuit against Monsanto for dicamba drift. These states include Alabama, Arkansas, Illinois, Kentucky, Minnesota, Mississippi, Missouri, North Carolina, Tennessee and Texas. Estimates are that over 200,000 acres were affected in 2016. Monsanto disagrees with the claims in the class action.
Want More? - Sign up below