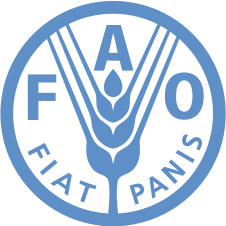 Touch the Soil News #544
The global financial system and the world's resource limitations – having evolved together over the last few centuries – represent a momentum that eclipses any world leader.
The Food and Agriculture Organization (FAO) is a division of the United Nations that keeps tab on the price of food. The variables that drive the price of food are weather, demand and the ability of the global financial world to deliver purchasing power to the masses.
The FAO food price index was established using a base of 100 which represents the price of many different agricultural commodities as of the year 2004. In the aftermath of the 2008 financial crisis, which ran simultaneous with a world food crisis, the FAO Food Price Index spiked at 229.9 in 2011 and dropped to a trough (low) of 149.3 in January of this year.
Earlier this year, global food analysts were boasting of how affordability of food has (in really infinitesimal amounts) decreased the number of hungry people in the world. However, since January of 2016, the global Food Price Index has risen from 149.3 to 172.6 – a significant 15.6 percent increase.
The recent rise in the Food Price Index is making global food executive nervous. Since 2004, when the global Food Price Index was 100, there are approximately 1 billion more mouths to feed.
The FAO follows the price of basic agricultural products at the farm level – they include grains, vegetable oils, sugar, meat and dairy. When the FAO measures prices, they are following farm-gate prices, not what Americans buy in the grocery store. In The U.S., the farmer gets a little over 10 cents of our food dollar. Consequently, when basic food commodities go up, the shock is less for Americans.
What makes the FAO Food Index impacting for Americans is that most of the world's peoples eat much lower on the food chain – they do not buy the processed and packaged foods we do. They often prepare their at-home meals from the basic commodities. Any material rise in the FAO price index can quickly add hundreds of millions of people into the ranks of the starving – placing all nations in a more intense competition against themselves for food.
Following is a video explaining the Food and Agriculture Organization.
Want More? - Sign up below