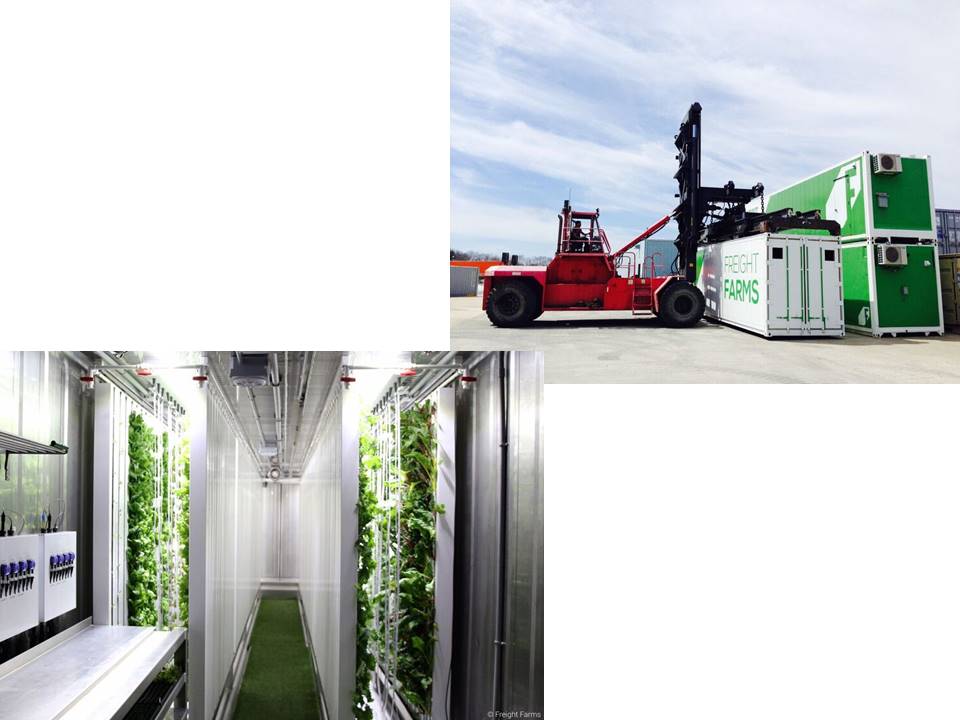 Touch the Soil News #878 (Feature photos courtesy of Freight Farms)
While we don't have a lot of details, Freight Farms (retrofits shipping containers into indoor farms) announced a deal with Everlane. Everlane, headquartered in California, is an on-line clothing company with manufacturing facilities in Vietnam.
In short, Everlane is buying three (3) Freight Farm shipping containers converted to indoor farms. The shipping container farms will be sent to Vietnam and be utilized to grow fresh food to feed the factory workers. Goal is to provide two meals a day to factory workers. Everlane is in part concerned with the rampant – unregulated – use of pesticides which has compromised soils and waters in Vietnam.
This is a food-chain event that cuts across and goes around many of the problems with industrial food.
Want More? - Sign up below