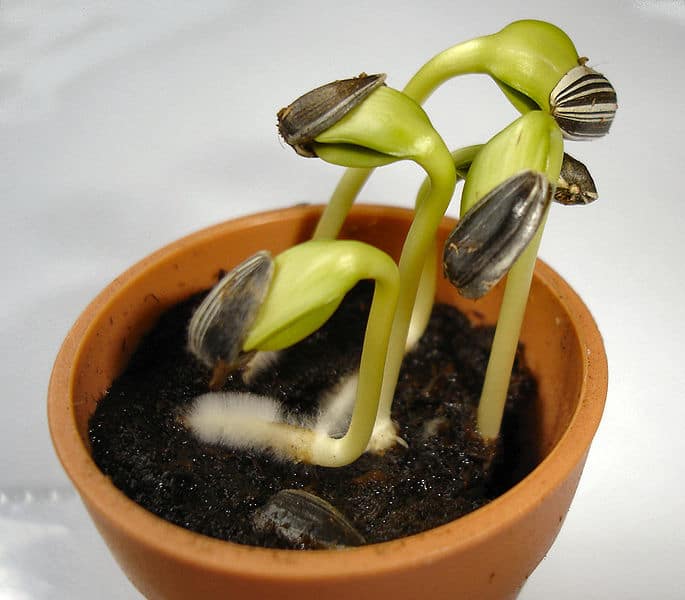 Touch the Soil News #1705 (Feature Photo – Sunflower Seedlings, CCA SA 3.0 Unported)
Wayblaze gives us the story of how a British Columbia (Canada) initiative has begun to source local seed from local farmers. At stake is the diversity of food and diversity of seed sources. Today, four (4) seed firms control 56% of the global seed market. You can read the story here:
https://www.wayblaze.com/fundable_projects/sow-local/
.