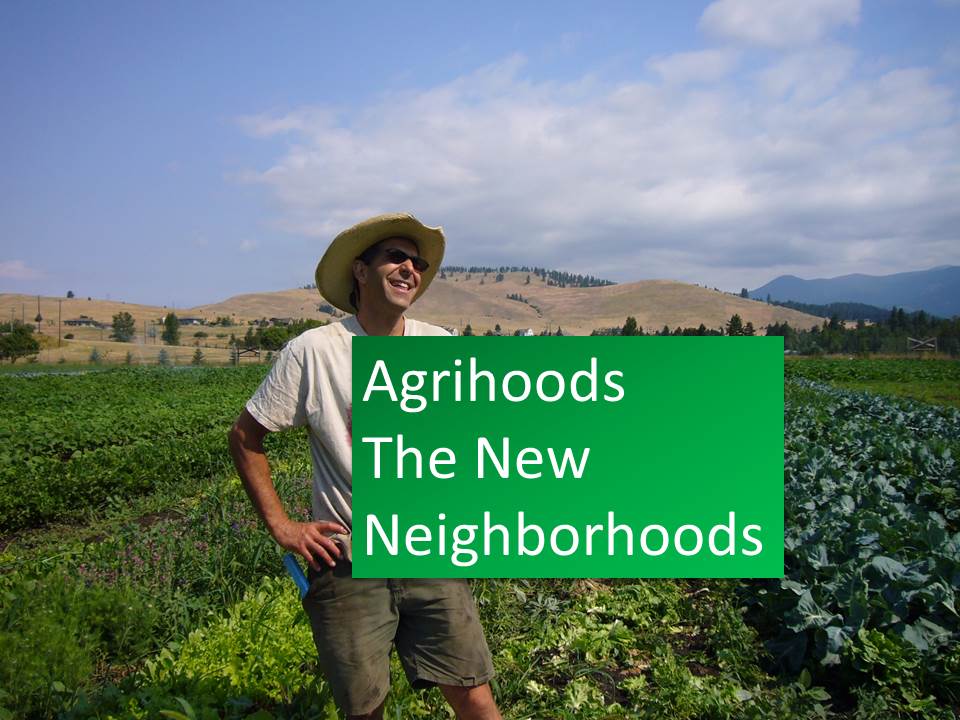 Touch the Soil News #234
Welcome to Serenbe, a real estate development south of Atlanta, Georgia. Serenbe's developer, Steve Nygren, was raised on a farm. As a successful restaurant operator, Nygren purchased 1,000 acres of forest and farmland. He felt it was time for a new kind of living. Serenbe is an upscale community with some 200 homes at present. In the middle of the development is a 25 acre organic farm run by professional organic farmers.
At first, Nygren was apprehensive about the success of such a project. However, the first 20 lots that were put on the market in Serenbe were sold in 48 hours.  In a recent CBS special about "Agrihoods" folks at Serenbe explain that living adjacent to an organic farm – from which they buy produce – was one of the main considerations for moving there. Nygren told CBS that people love the idea of sitting on their back porch and watching the farmers grow the food.
CBS also interviewed researcher Ed McMahon from the Urban Land institute in Washington D.C. McMahon explained that when he first started following the "Agrihood" movement there were very few. Today there are hundreds of them and he hears about a new one virtually every week. Putting a farm in the middle of development is relatively low cost and is something that seems to resonate with lots of people.
One couple residing in Serenbe said that if the farm was replaced with a golf course, they wouldn't live there.
While the agrihood trend is presently for the more affluent (with homes costing $500,000 plus), Industrial agriculture and food might take note. Food with local production, quality, nutrient density and freshness are things folks are willing to pay big bucks for. Of note, there is no requirement that says you have to have expensive homes to surround an urban farm to feed you.
Agrihoods are popping up like peppers from coast to coast. The Cannery, a real estate development in Davis, California, has a 7.4 acres working farm at its center. The farm not only serves the neighborhood, but serves as a state-of-the-art sustainable urban farm and an agri-classroom for beginning farmers. (photo courtesy of the Cannery). Below is an insightful video on the Cannery agrihood – new ideas for market gardeners.
Prairie Crossing outside of Chicago has a large 100 acre working organic farm which not only serves residents, but also a number of educational programs for future market gardeners.
The Willowsford community in Virginia (just outside Washington, D.C.) is home to a 300 acre farm growing more than 150 varieties of vegetables, herbs, fruit, flowers and raising several breeds of livestock.
Want More? - Sign up below