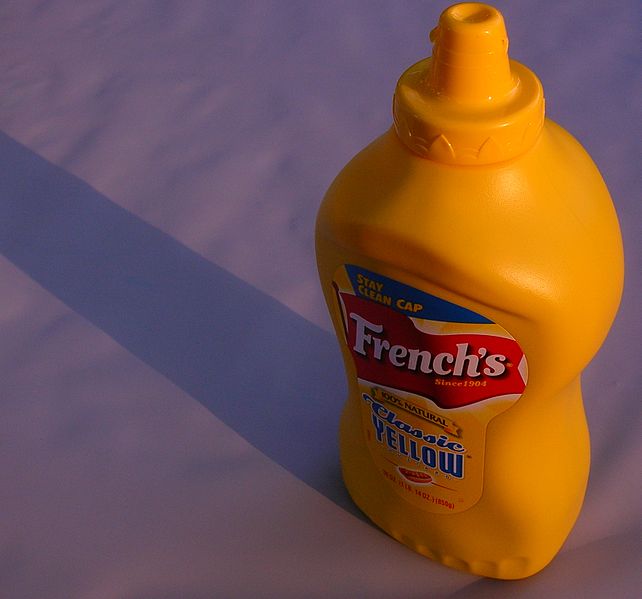 Touch the Soil News #767 (Feature Photo – Aeae-commonswiki – CC SA 3.0)
We've all had French's Mustard and many are familiar with Frank's RedHot hot sauce. These two Iconic brands are owned by a British company called Rekitt Benkiser – not a name we associate with the mustard. However, Rekitt Benkiser wants to sell its garnishment brands that include French's Mustard and Frank's RedHot.
Two of the world's largest food companies – Unilever and Hormel Foods – were in there competing to buy the brands. At the time, talk was around $2.9 billion for the brands. However, neither got the mustard.
McCormick Company – the company that makes the spices we are familiar with – wanted the French's Mustard a whole lot more. McCormick offered $4.2 billion ($1.3 billion more) than what Unilever and Hormel Foods had an appetite for. Now that is expensive mustard.
We took a look at McCormick's financial statements as of 12/31/2016 and they were not rich. The company had no working capital and was juggling almost $3 billion in debt. McCormick is reported to have disclosed that it already has "bridge financing" – a temporary source for the $4.2 billion. The final financing will come from a combination of more debt and selling more stock.
While the purchase of the French's Mustard brands is by no means a lone wolf in the mergers and consolidations going on in the food chain, the price paid is certainly a premium. What kind of acrobatics are employees going to have to go through to make this deal work?
Want More? - Sign up below