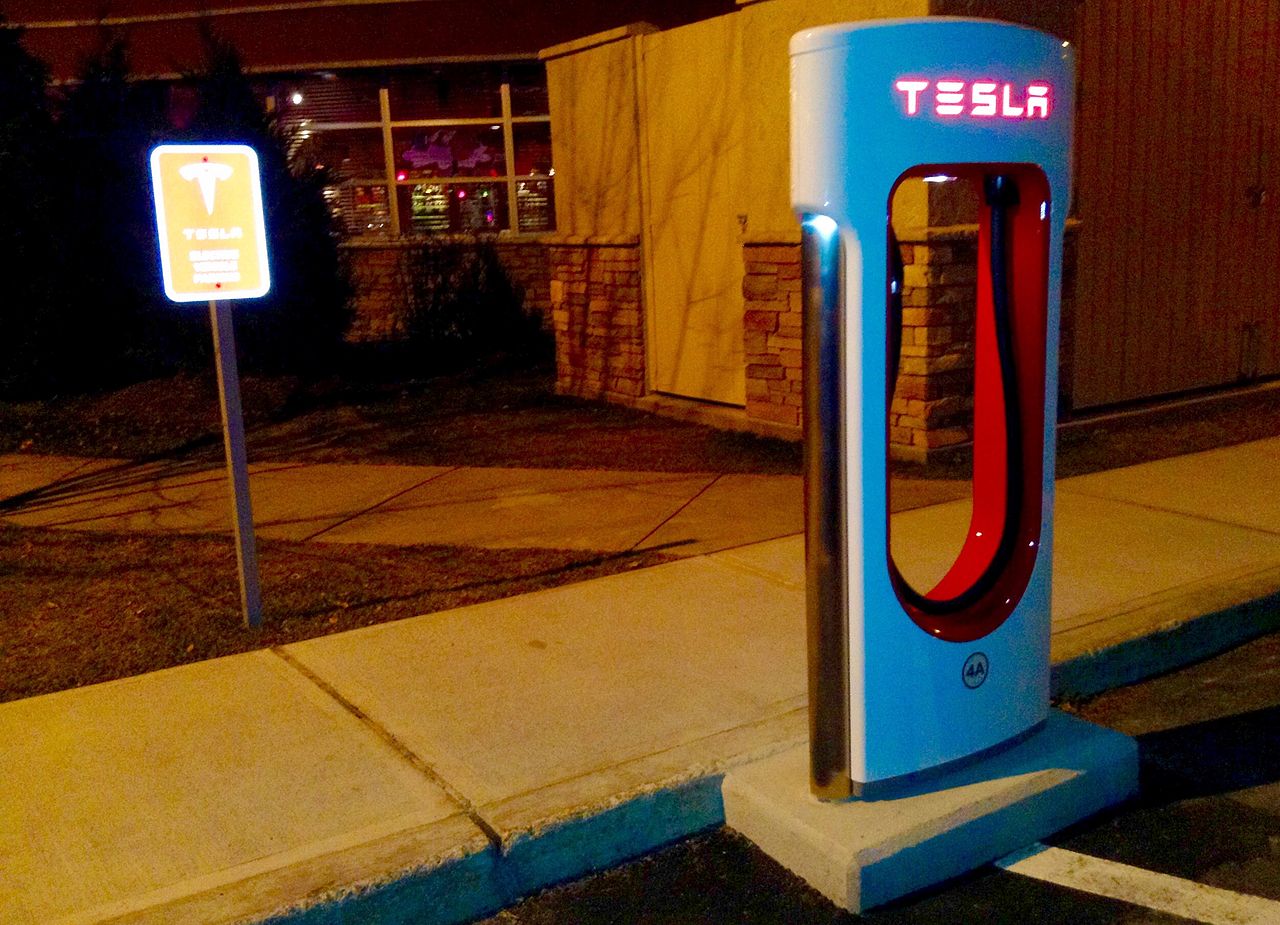 Touch the Soil News #798 (Feature photo – Tesla electric car charging unit – Mike Mozart CC SA 2.0)
When it comes to food and agriculture – the largest human activity on the world's land surface – climatic changes or anomalies pose the greatest risk, next to availability of fresh water.
There is little question that when the world's 1.3 billion cars fire up each morning, shoving roughly six (6) million tons of carbon dioxide into the atmosphere each day, there is going to be a consequence one way or the other. All of this heat and polluted air is, in its own way, challenging the production of fruits, veggies and grains.
The world produces about 60 million cars a year with about 20 million being scraped for a net gain of some 40 million cars a year. China has become the world's largest new-car market, exceeding sales of even the United States.
But here comes the shocker. China's Ministry of Industry just announced it is now developing a timetable to end the production and sale of traditional fuel cars. It will promote the development and sale of electric technology. This announcement from China already adds to the momentum France and Great Britain who announced in July that they would be phasing out fossil-fuel cars over the next 20 years or so.
The Chinese government hints that it is going to get even more aggressive in phasing out fossil-fuel burners by setting targets for electric and hybrid gas/electric cars to make up 8 percent of car sales in 2018 (1.7 million cars), 10 percent in 2019 (2.1 million cars) and 12 percent in 2020 (2.5 million cars).
It is ironic that while America is being pummeled by hurricanes (made worse by warm water) that the world's largest population nation is looking to phase out fossil-fuels for cars. Maybe our fruits, veggies and grains will get better air and more stable climate in the future.
One must ask, if the world is going to save its air from dangerous pollution, will it later strive to save its food from dangerous chemicals?
Want More? - Sign up below