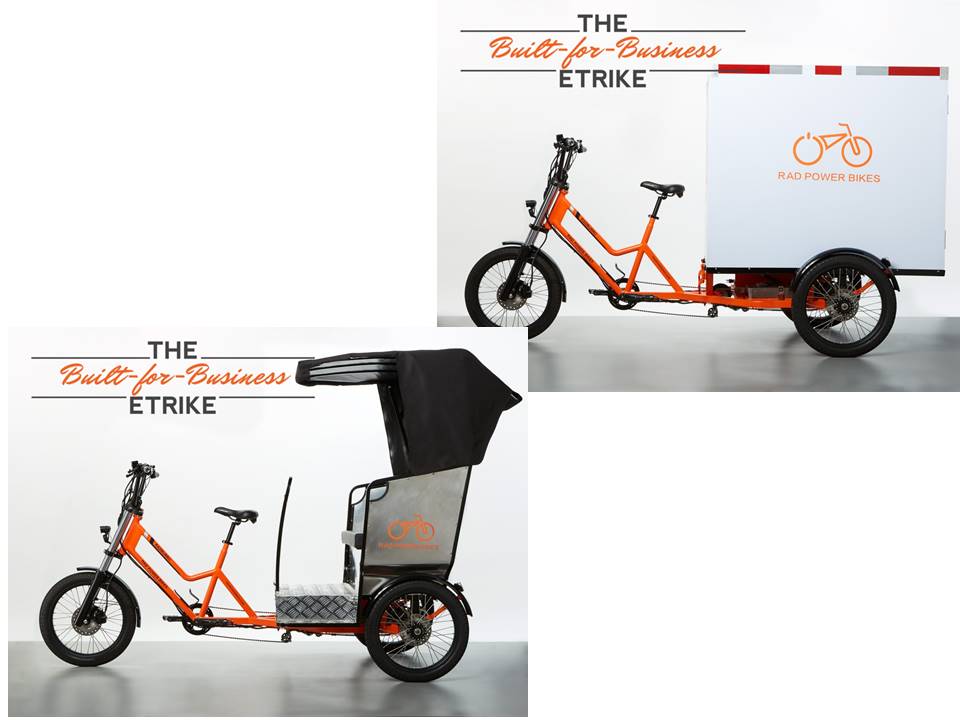 Positive Future #47 (Feature photo – Radburro Electric Trike – courtesy of Rad Power Bikes)
The other day, while talking to a friend, he was bragging about his $80,000 Ford Super Duty Truck that gets 10 miles to the gallon. To his defense, he was a building contractor that at times had heavy payloads.
Rad Power Bikes from Seattle, Washington are now offering another business transportation solution – the RadBurro Trike. Yes, it has its limitations, but it can travel on pedestrian and bike zones, can go 40-80 miles per charge and carry a 700 lb. payload. The basic cost of the trike is $5,499.99.
https://www.radpowerbikes.com/
Just looking at the trike can conjure up a number of different businesses that could benefit from an athletic urban transportation platform – even local food venues.
Want More? - Sign up below