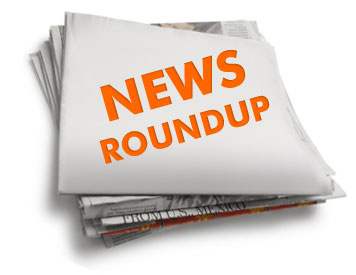 Touch the Soil News #807
Go Olive Garden
Olive Garden reports that it sold 22,000 of its $100 "unlimited" pasta passes in less than one second on September 14th. The pass allows a passholder to enjoy The Never Ending Pasta Bowl for eight weeks.
Meat Scandal
The ongoing corruption scandal within the world's largest meat companies (JBS SA – Brazil) just never stops. Last week, former CEO Wesley Batista was taken into custody for further corruption including "insider trading" prior to his plea bargain with Brazilian prosecutors. The company has put in 84 year-old Joes Batista (Wesley's father) as temporary CEO.
Chocolate's Dark Secret
Non profit MightyEarth has discovered that a large amount of coca used by Mars, Nestle, Hershey, Godiva and others was grown illegally in national parks in Africa (Ivory Coast and Ghana – two of the world's largest cocoa producers). The report says that in several national parks and other protected areas up to 90 percent of the land mass has been converted to cocoa production. At risk are further loss of protected and endangered wildlife and the proliferation of child slavery (see video below).
Kroger Supermarkets – Now Offering Restaurant Service
The largest supermarket chain in the U.S. and third-largest retailer in the world and second largest private employer in the U.S. Kroger announced its new restaurant concept called Kitchen 1883. The first "experimental" location is in Union, Kentucky. The restaurant will operated daily offering lunch and dinner with brunch on Saturdays and Sundays. The restaurant will feature made-from scratch meals.
Independent Grocers Financial Survey
On average, part-time grocery store employee turn over is almost 50 percent every year. Since the average number of part-time employees is 33, that means 16 leave every year. The cost of replacing an employee is around $4,200 – that's almost $3 per hour for a year part-time. Instead of paying $8.00 (average part-time wage) maybe they should pay $10.00?
Want More? - Sign up below