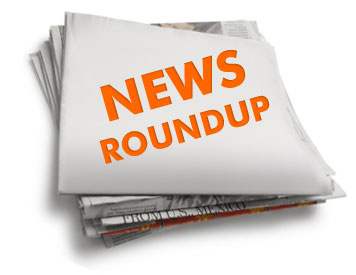 Touch the Soil News #735 (feature photo – CC SA 3.0)
Milk Dumping
Low milk prices and increases in folks choosing alternatives to milk are resulting in dairy farmers having to dump milk. Dairy farmers dumped 43 million gallons in 2006, and have already dumped 78 million gallons in the first 5 months of 2017. If these 121 million gallons of milk, were lined up in 1 gallon milk jugs, the line would be 11,500 miles long – four times the distance from San Francisco to New York.
New Zealanders Looking to Eat Less Meat
A recent poll by food company Bean Supreme surveyed 1,000 New Zealand residents about their eating habits. One fourth said they were looking to go meat-free over the next few years. About 21 percent of respondents said that they choose to eat meat-free for more than half of the week.
Foreign Investment in U.S. Farmland
Tracking foreign ownership of farmland in the U.S. has been lax. In the Food Security National Security Act of 2017, three are provisions to more diligently track farmland ownership. The USDA has some numbers and reveals that foreign farmland ownership increased from 13.7 million acres in 2004 to 27.3 million acres in 2014. Since then, data has been spotty. For perspective, 27.3 million acres is equivalent to a farm 20 miles wide and 2,100 miles long.
Turkey is After Farmland
Turkish investors have reached a deal to lease almost 2 million acres of farmland for 99 years in various parts of Sudan (Africa). Turkey will assist Sudan in the infrastructure (roads, factories and storage facilities). For perspective, 2 million acres is equivalent to a farm 10 miles wide and 315 miles long.
The U.S. Blocks Fresh Beef Imports From Brazil
Recently, the U.S. blocked all imports of fresh beef from Brazil over safety and sanitary issues. Prior to the total block, the U.S. had turned back over 2 million pounds of Brazilian beef. When asked about the Brazilian fresh beef, Joss Peterson of the U.S. Cattlemen's Association said: "This stuff is pathetic, it's atrocious." Earlier this year, lawmakers called on the Trump Administration to ban Brazilian beef, but nothing happened. Still buying the stuff from Brazil, is China – Brazil's largest beef customer.
Want More? - Sign up below