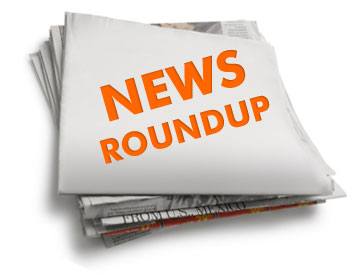 Touch the Soil News # 176
September 8, 2015 │ Treatment of Workers
International Poultry news reports that JBS, the world's largest meat processor, was recently fined $19 million for labor violations. These violations included: 1) Work shifts of 18 hours. 2) Forcing workers to work weeks on end without a break. 3) Failure to give employees breaks. 4) Inadequate chemical controls harmful to employees. 5) Poor working conditions found 53 percent of workers relying on some sort of medicine to be able to work. All of these violations were in a facility that slaughters 350,000 chickens daily in Brazil.
September 9, 2015 │ McDonald's & Cage-Free Eggs
McDonalds has committed to sourcing all of its eggs at its 16,000 U.S. and Canada locations to be from hens in cage-free environments. It says it will take 10 years to make the transition. Since 2011, McDonalds has been purchasing 13 million cage-free eggs annually – which is only about 1 percent of the more than 2 billion eggs it serves annually.
September 9, 2015 │ USDA Reports Lots of Hunger in America
The USDA reported today that more than 48 million Americans face hunger at some time during the year. Additionally there was a significant increase in very low food security among female headed households with children rising from 11 percent to 13 percent in one year. The primary cause of hunger is identified as lack of financial resources for food.
September 9, 2015 │ Chinese Interests Want U.S. Farms
China News reports that more and more Chinese buyers target farmland in Texas. Minor Taylor, a farmland agent in Bay City, Houston, said Chinese investors have mostly bought farmland that historically produced sorghum, soybeans, and alfalfa. In the past four years, Taylor has sold more than 50,000 acres of farmland to Chinese buyers, and the total investment in Texas, Mississippi and Louisiana is estimated at 100 million acres.
September 10, 2015 │ America's top 5 Landowners
No. 1. John Malone of cable TV fame owns 2,200,000 acres.
No.2 Ted Turner of CNN fame owns 2,000,000 acres.
No. 3 The Emmerson family (Sierra Pacific Industries – lumber) owns 1,860,000 acres.
No. 4 Brad Kelley, a media mogul, owns 1,500,000 acres.
No. 5 The Irving Family from Maine (into logging) owns 1,250,000 acres.
Hope they have enough land to grow a garden.
Want More? - Sign up below