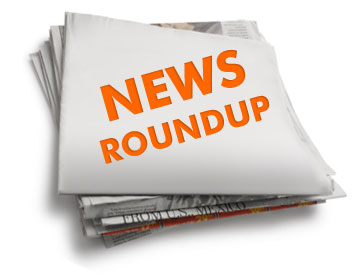 Touch the Soil News #253
Metropolis Farms in Philadelphia stacks growing trays high inside an urban building. Jack Griffin, president of Metropolis Farms says they can grow 120,000 plants in 36 square feet. You just have to go higher. Griffin explains they can grow plants at a density of 1,200 times that of conventional farms. Visit their site at: http://www.metropolisfarmsusa.com/
UrbanFarmers AG – a German Company is in the business of designing and operating aquaponic rooftop farms. A present they are under construction of Europe's largest rooftop farm – 13,000 square foot rooftop greenhouse, a 4,000 square foot indoor fish farm, a 2,700 square foot processing and packaging area and a 2,700 square foot public area for events and tours. Plans are to start operating in January 2016. You can visit them at: https://urbanfarmers.com/intro/  See their video below.
Gotham Greens greenhouse (photo courtesy of Gotham Greens)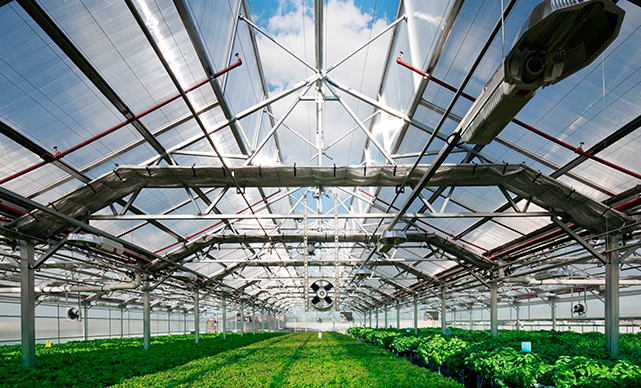 The world's largest rooftop greenhouse (Gotham Greens) recently opened their 75,000 square foot greenhouse which is powered by 100 percent renewable energy. Gotham Greens says the 1.75 acre greenhouse can produce as much as 50 acres of conventional field production. You can visit them at:
http://gothamgreens.com/  Below is a short video clip on Gotham Greens.
The ProSavana Project. Word is out that this mega farm project is still in the works. The nations of Japan and Brazil have been talking since 2009 to put this mega farm together in Mozambique. The project envisions 25 million acres – ¼ of Mozambique's arable farmland. How big is 25 million acres? It is a farm that is 20 miles wide and 2,000 miles long. Wonder what will happen to the people already living and raising food there?
Want to get involved in global food security? The Chang School of Continuing Educations (Toronto, Canada) is offering a certificate in Food Security. Winter 2016 offerings include: 1) Food Security Concepts and Principles. 2) Applied Research Methods and Evaluation. 3) Urban Food Security. 4) Dimensions of Urban Agriculture. You can visit them at: http://ce-online.ryerson.ca/ce/default.aspx?id=2102
Want More? - Sign up below