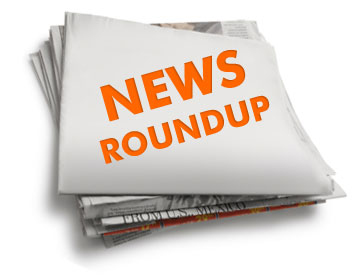 Touch the Soil News #454
On August 1, 2016, McDonalds Corporation announced that it had achieved a complete transition away from using chicken products from chickens administered antibiotics used in human medicine. Originally the transition was not to be completed until March, 2017. In other news, McDonalds currently pays a minimum wage to all its employees equal to $1.00 over the local minimum wage.
On August 5, 2016, Wendy's Hamburgers announced that it too was going to phase out the use of chicken raised with antibiotics used in human medicine. Wendy's said it would complete the transition in 2017.
The BBC News just published an in-depth report on the hunger situation in Venezuela. Approximately 90 percent of Venezuelans are eating less than they did last year. State-controlled food stores are inadequately stocked, causing horrific waiting lines and food riots. The free-market food has become a black market where a pack of flour can cost 100 times more. Since 2014, extreme poverty has jumped by 53 percent. Venezuela, with one of the world's largest oil reserves, is dependent upon oil export revenues, which have collapsed with the global fall in gas prices.
Shoppers in Venezuela line up at a government subsidized grocery store. Often times the wait can be for hours only to find empty shelves. Black market food has become the norm, but costs are far outside most people's ability to buy (Photo: CC0 1.0).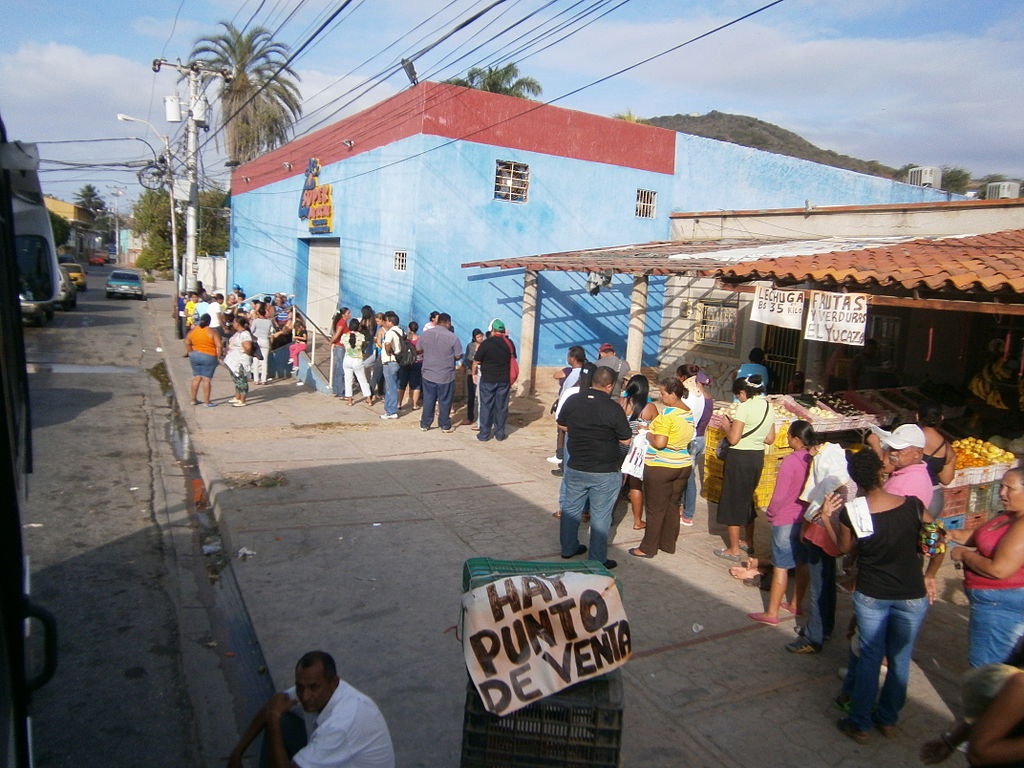 The McDonalds of the future just opened up in St. Joseph, Missouri. In addition to sit down service, the restaurant offers unlimited fries with certain order selections. The table service is a big change for McDonalds as it attempts to shift some of its stores from fast food to fast casual (see video clip below).
China's growing appetite to eat higher on the food chain is always in the News. Brazil has just become the largest supplier of beef steaks to China, a nation changing its appetite from pork to beef steak. Estimates are that beef consumption will jump by 28 percent this year. This is of consequence to the world, since it only takes 3 to 4 lbs. of feed to produce one pound of pork and it takes 5 to 7 lbs. of feed to produce one pound of beef.
Rabobank, the world's largest agricultural bank from the Netherlands (with operations in the U.S.), just reported that high meat prices resulted in a 9 percent drop in consumption from 2005 through 2014 in the U.S. However, numbers have just been tallied for 2015, which saw a 5 percent increase in meat consumption in the U.S. The USDA projects U.S. meat consumption to be 214 pounds per capita in 2016 – 54.4 lbs. of beef, 50.1 lbs. of pork, 90.4 lbs. of chicken, and 16.4 lbs. of turkey.
The International city of Victoria – on Vancouver Island, Canada, is considering an urban farm code amendment that would allow sales of produce from any yard or backyard. The code would limit these neighborhood sales to a stand no larger than 20 square feet. While the allowance is not adequate for larger commercial enterprises, it would help proliferate local food throughout the city.
Want More? - Sign up below