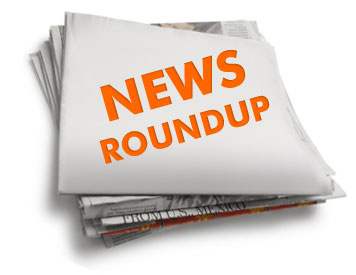 Touch the Soil News #528
Ukraine Pitches GMOs
The Ukraine is a top 10 world producer of crops like wheat and corn – targets of GMO seed companies. Despite massive pressure from Monsanto, the Ukraine's Parliamentary Committee on Agrarian Policy supported a renewal of a moratorium on the planting of GMO crops (GMO prohibition) for another 7 years.
Pope Francis Against GMOs
Pope Francis, leader of the 1.3 billion member Catholic Church recently took a stance against GMOs. In a speed on World Food Day (10/16/2016) Pope Francis declared: "there is a growing number of people who believe they are omnipotent, or able to ignore the cycles of the seasons and to improperly modify the various animal and plant species, leading to the loss of variety that, if it exists in nature, has and must have its role. …. If we are aware of this, a mere evaluation in ethical and moral terms is not sufficient. It is necessary to act politically."
Pope Francis explains that it is not enough to strive for ethics in food and farming, but we must also act politically (Photo – Casa Rosda, Argentina Presidency of the Nation).
Meal Kit Services Can't Keep Customers
The goal is to make home cooking easier with a box of ingredients and preparation instructions delivered to your door for a delicious and healthy meal. Meal Kit services began in 2012 and are expected to generate $1.5 billion in 2016. However, market research firm 1010data has found that Blue Apron – a leader in meal kits – can't keep customers. The numbers say that only half of Blue Apron customers stick around after the first week of service. Within 6 months, only 10 percent are still subscribing.
Another Mega Merger
Danone, the yogurt manufacturer, is paying $12.5 billion to buy Whitewave. Whitewave owns Silk Soy Milk, Earthbound Organics (largest producer of organic salads in U.S.) and Horizon Organic Milk. By joining forces, the two companies estimate they can save some $300 million a year – which materially translates into job losses and factory closures (see video below).
Weather Battering Agriculture
Hurricane Matthew is estimated to have destroyed over 5 million chickens and damaged a variety of crops on Eastern North Carolina. A few hundred miles to the West, Western North Carolina is facing extreme drought conditions along with much of the South – many acres of crops and pasture are in peril. More will be known about the losses as the growing and harvest seasons wind down.
Want More? - Sign up below