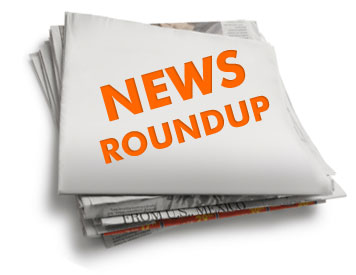 Touch the Soil News #214
Beer Breweries Illustrate Public Demand for Diversity
The demand for a more diverse supply of agricultural products is not just in food, but drink as well. The Brewers Association recently announced that the U.S. now has over 4,000 breweries. That last time this was so was in 1873.
California Leads in Curtailing Antibiotics in Farm Animals
According to Reuters, California Governor Jerry Brown has signed a bill that sets the strictest government standards in the United States for the use of antibiotics in livestock production. The bill, which goes into effect on Jan. 1, 2018, will restrict the regular use of antibiotics for disease prevention and bans antibiotic use to fatten up animals. It also aims to stop over-the-counter sale of antibiotics for livestock use.
USDA Approves Another Monsanto GMO Corn Variety
According to Reuters, the U.S. Dept. of Agriculture (USDA) has signed off on a new genetically modified type of corn developed by Monsanto after a review concluded it posed no significant threat to agricultural crops, other plants, or the environment. Monsanto's MON 87411 maize was developed to protect plants against corn rootworms that can damage roots and drag down grain yields and be tolerant to the herbicide glyphosate.
Last summer, the World Health Organization sponsored the review of glyphosate by a panel of scientists that determined glyphosate was a probable human carcinogen.
The U.S. Leads in GMO-Free Labeling Efforts
Despite USDA embracing of GMO crops, the U.S. is leading the world in "GMO-Free" labeling. Over the past year, 43 percent of global GMO-Free labeling campaigns were in the United States. Talk is that even the USDA is considering a voluntary GMO-Free certification
The USDA Brags About Developing Local Food Systems
Today, the market for local food has grown to almost $12 billion annually – or just shy of 1 percent of total U.S. Food Expenditures. The USDA reports that has over the past 2 years awarded $11 million in grants to local food projects. The USDA has, since 2013, approved 15,000 micro-loans to farmers and ranchers in all 50 states to help take advantage of local marketing opportunities. The USDA has helped producers construct nearly 15,000 high tunnels (covered farming). The USDA has expanded its National Farmers Market Directory (over 8,500 listings) and launched several Local Food Directories. (We guess that the local food movement is won through modest but steady progress).
American Movie Star Candice Bergen VS Tyson Cruelty to Animals
The following video-clip is gross (you may not want to view it). It tells a story about modern industrial practices. You may not want to eat chicken after seeing it. Bergen, in collaboration with Mercy for Animals narrates "sting" operation cameras inside Tyson Food chicken processing plants.
Want More? - Sign up below