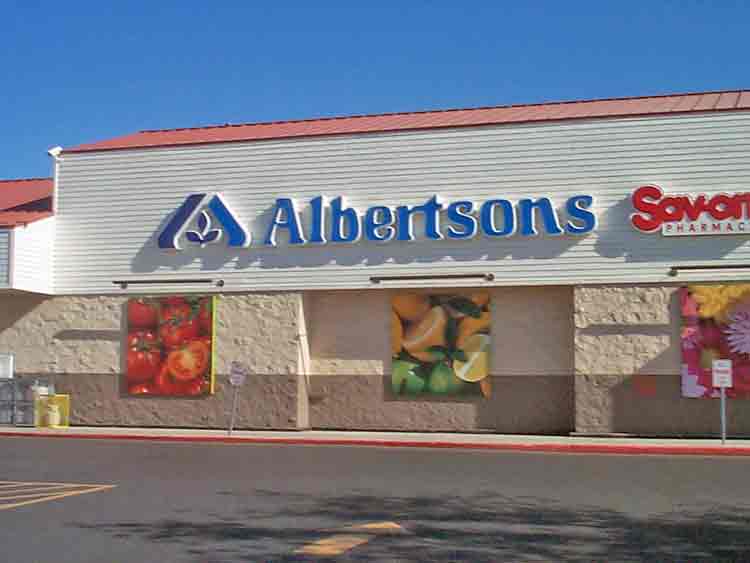 Touch the Soil News #823 (Feature photo – public domain by Caldorwards4)
How much is a typical Albertson's grocery store building and parking lot worth? On September 25, 2017, the Albertson's company entered into an agreement to sell the real estate facilities of 71 of its grocery stores and lease them back from the new buyer. A rather unusual transaction, we were able to find the original terms of the deal as registered with the Securities and Exchange Commission.
The purchase price of the real estate associated with the 71 Albertson's stores is $720,661,534. This equates to an average of $10,150,162 per store location. Unfortunately, the document did not include what Albertson's was going to pay to lease the facilities back.
The buyer of the grocery store real estate is listed as CF Albert, LLC. News reports about the transaction indicate that information about CF Albert, LLC is not available. One wonders if the "Albert" portion of the buyers name in some way relates to existing Albertson's investors?
One wonders why the owners of Albertson's want to sell the 71 store locations. Obviously it has to do with raising the $720 million in cash for some purpose.
Albertson's – a company that owns over 2,200 stores and has over 250,000 employees – is owned by Cerberus Capital Management. Unrelated, is that the term Cerberus comes from Greek mythology as a multi-headed monster dog that guards the gates to the underworld – to prevent the dead from leaving. We've found news that Cerberus CEO Steven Feinberg laments having used this name for his company.
Want More? - Sign up below