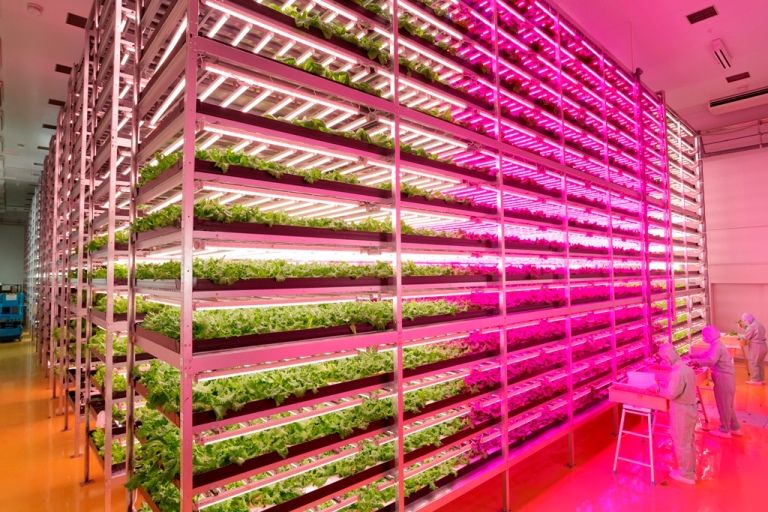 Touch the Soil News #240
Fujitsu of Japan, one of the world's largest electronics companies, is known for its tablet PCs, notebooks, telecommunications equipment and semiconductors. Fujitsu has 159,000 employees worldwide and serves customers in over 100 countries. Founded in 1935, the company now enjoys roughly $40 billion in annual revenues.
In recent years, demand for Fujitsu's semiconductors has softened and left the company with extra industrial space. What to do with it came rather naturally – grow food. They were able to use the super clean rooms in which semi-conductors were manufactured to create space for clean vegetables. Trays of soil-less lettuces are fed via nutrient rich water.
At present, the company produces and sells specialized low-potassium lettuce. The lettuce is geared towards people with kidney problems that have difficulty processing the mineral. The lettuce is presently sold to nursing homes and hospitals in the area and online for direct access. The present vegetable factory houses 50,000 heads of lettuce.
Picture of growing trays at Mirai Vegetable Company in Japan. The Company produces around 10,000 heads of lettuce a day (Photo courtesy of Mirai Vegetable)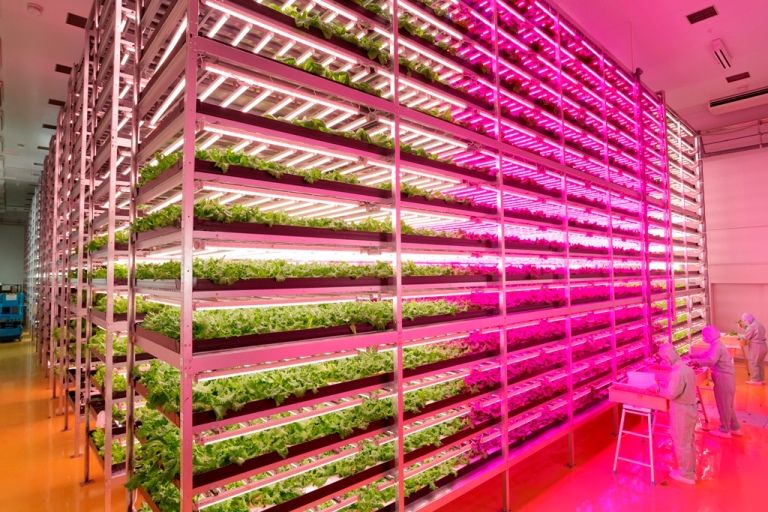 Not to be outdone, another company in Japan – Mirai Vegetable Company is tackling the controlled environment approach to vegetable farming. The company produces around 10,000 heads of lettuce a day which are sold in supermarkets around Tokyo. The company has sold its model into Russia and Mongolia. With high tech farming, Mirai can product a head of lettuce in just 35 days. Soil raised lettuce can take from 70 to 90 days.
Following is a video clip of the operations at the Fujitsu and Mirai Vegetable Company:
Want More? - Sign up below