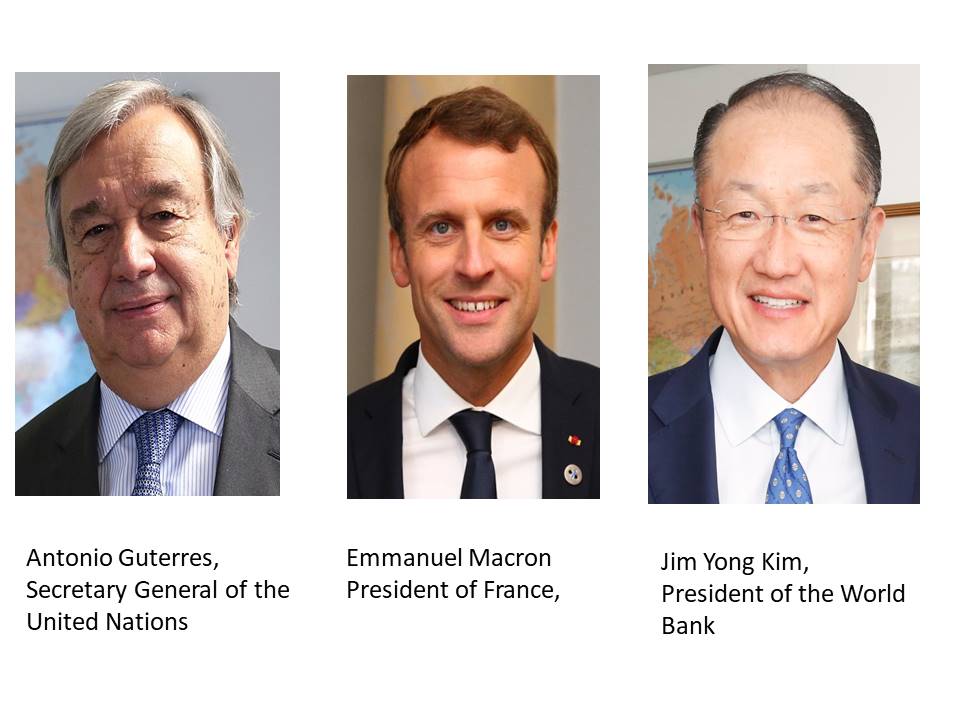 Positive Future #24 (Feature photos – CCA SA 2.0 Generic)
Certainly, the politics of our own nation dominates our daily news intakes. However, on December 12, 2017 in Paris, France another form of financial politics was unfolding. Called the One Planet Summit, the President of France, the President of the World Bank and the Secretary General of the United Nations all rallied to address the ecological emergency facing the Earth and its peoples.
Three (3) prominent world banking institutions were represented at the One Planet Summit:
ING, a global Dutch bank with $845 billion in assets and 52,000 employees.
AXA, a global French bank with $900 billion in assets and 185.000 employees.
The World Bank with $200 billion in assets representing 189 member nations.
All three banks – in different time frames and levels of aggression – voiced their organizations' commitment to divest from financing fossil-fuel enterprises.
When three (3) of the world's largest banks back away from financing fossil-fuel companies, the writing is on the wall relative to coal and other fossil fuels.
Want More? - Sign up below