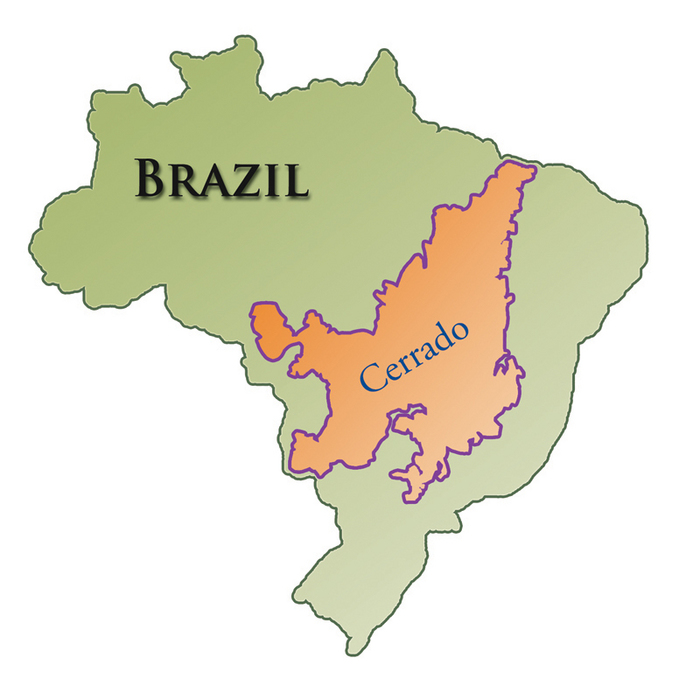 Touch the Soil News #192
A theme we cover frequently is the massive flow of monies into farmland. Our research shows that the world has far more investment dollars than there are investment opportunities. For example, on September 28, 2015, the U.S. Treasury was looking to borrow $18 billion for a period of 91 days. When the U.S. Treasury put the word out, there was $69 billion that lined up to lend the money to the United States. In other words, there was 3.8 dollars willing to lend for every 1 dollar the U.S. Treasury needed. This means that $51 billion dollars – that wanted to invest in the U.S Government – failed and went kicking rocks down the road. Equally stunning was the interest rate that was being paid on the money – 15 one thousandths of a percent.
This then helps set the stage for why the pension funds of the states of Oregon and New Mexico must look far and wide for a place to make their retirement dollars work. That faraway place this time is in Brazil.
Oregon and New Mexico pension funds risk the last of the world's original ecosystems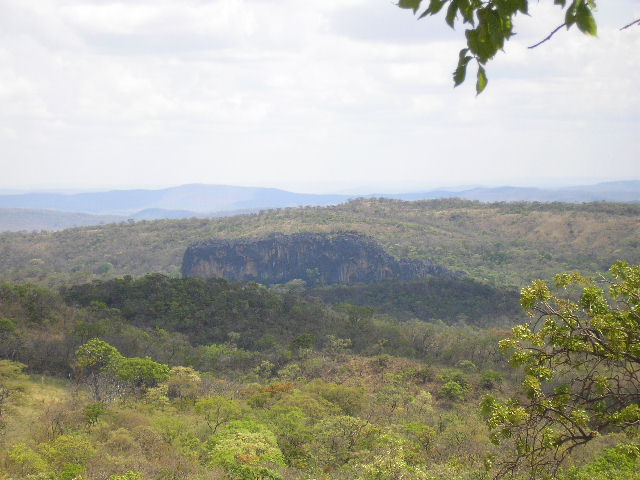 Oregon will invest $100 million and New Mexico will invest $75 million in what is called the Brookfield Brazil Agriculture Fund II. Brookfield is a Canadian asset management company that will take what Oregon and New Mexico offer and combine that with other investors putting in up to $525 million more. The monies will go primarily to acquire cattle ranches which will be converted into sugarcane and soybean farms. The investors – including Oregon and New Mexico are expected to achieve a 16 percent rate of return – highway robbery in today's world with so many unemployed people.
The farms that Brookfield is targeting are in Brazil's Cerrado region – an ecologically sensitive area of forests and grasslands. The land was originally slashed and burned for the cattle ranches which are now being turned into high-production industrial farms. Only 21 percent of the original vegetation of the Cerrado region remains today. As more intensive agriculture moves to Brazil, there is more pressure to slash and burn sensitive ecosystems.
The Cerrado region is outlined on this NASA photo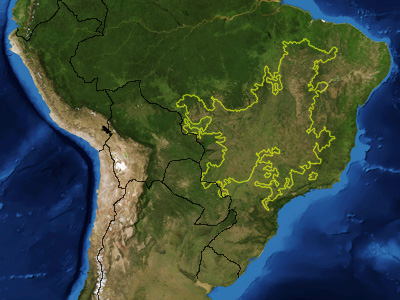 What we touch on here today is that the volume of money globetrotting – to get a "robber baron" rate of return – is ominous. Governments around the globe, peasant peoples and the environment are overwhelmed by the tsunamis of dollars descending upon fragile populations and environments.
Following is a pastoral video of Brazilian Cerrado farmland for sale – the very target of the Brookfield Brazil Agriculture Fund II.
Want More? - Sign up below