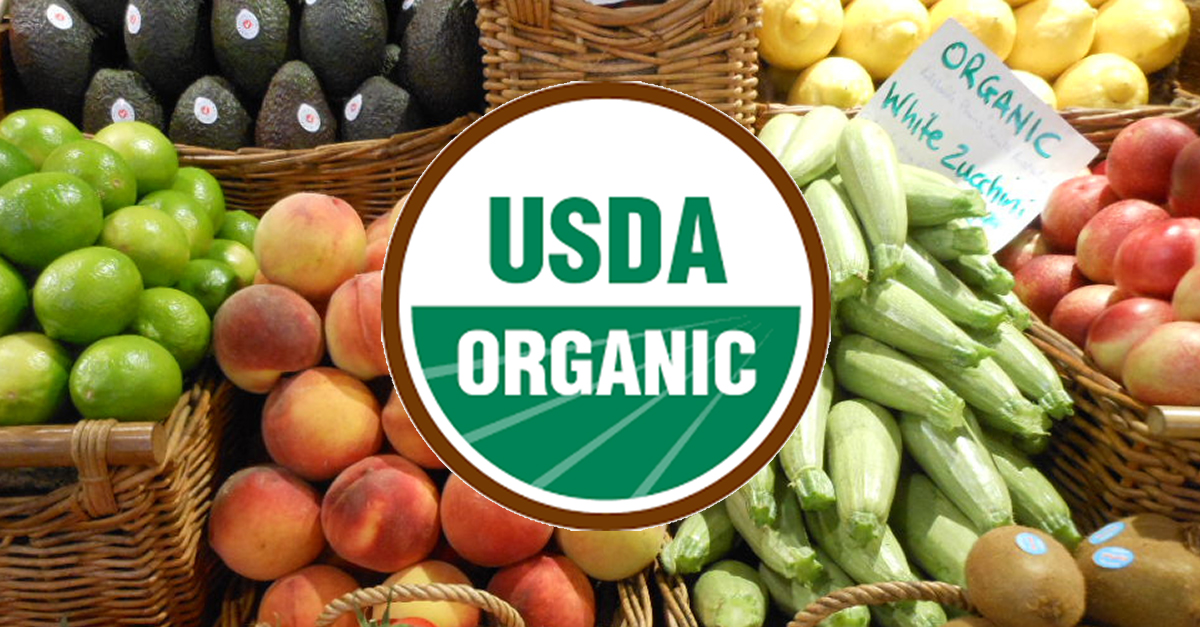 Touch the Soil News # 144
The Organic Trade Association (OTA) represents over 6,500 organic businesses across all 50 states. Members include growers, shippers, processors, certifiers, farmers' associations, distributors, importers, exporters, retailers and others. The OTA recently reported on the current state of Organics.
"Our latest industry data show robust demand and great opportunity for the organic sector," said Laura Batcha, CEO and Executive Director of OTA. Thanks to the work of the OTA, the following information is made available about organics in America.
U.S. Organic Sales reached $39.1 billion in 2014, up 11.3% over 2013. (see Info Graphic #1 below)
Organic non-food sales reached $3.2 billion in 2014, up 14 percent in one year.
Organic food sales are approaching 5% of the total food market.
Organic food is purchased by all income levels, all ages, all ethnic backgrounds and all political leanings.
The industry is struggling with tight supplies of organic ingredients.
In politically blue states and politically red states, organic food sales are posting double digit increases.
Organic fruits and vegetables represent the largest category of organic food sales at $13 billion.
Organic dairy product sales reached $5.4 billion.
51 percent of families are buying more organics than last year.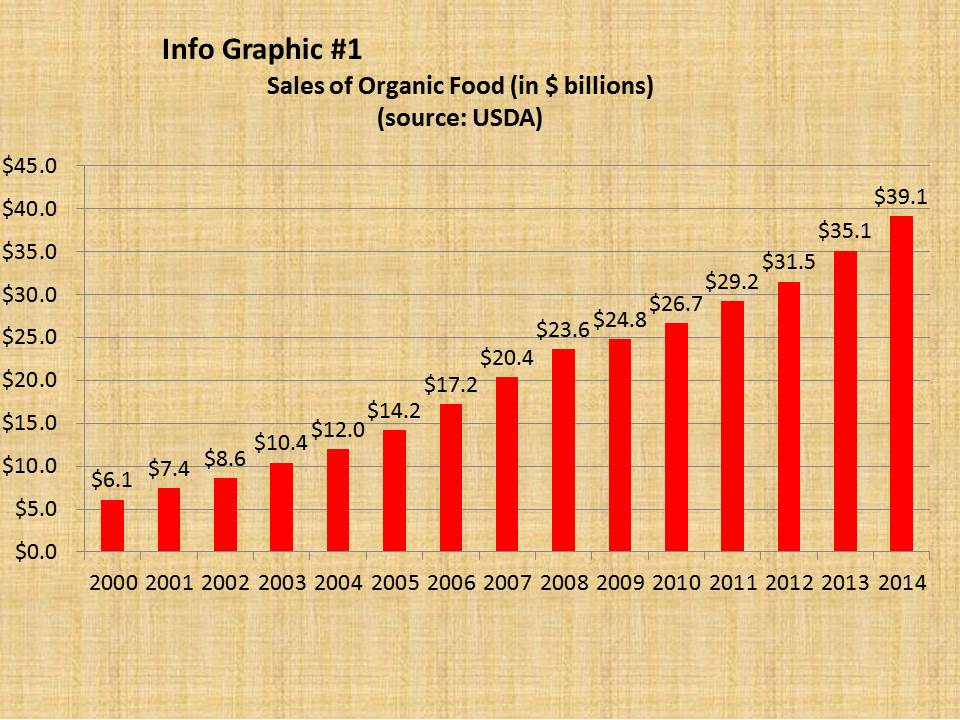 The U.S. Department of Agriculture (USDA) reports that the number of U.S. certified organic operations increased by more than five percent over the past year, to reach 19,474 businesses. Meanwhile, the global tally reached 27,814 operations certified to meet National Organic Standards. Globally, organic sales are approximately $75 billion.
Should I become an organic farmer?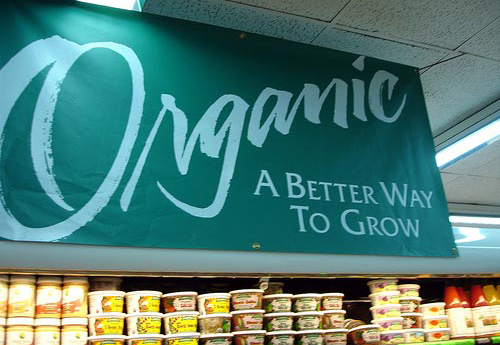 Quitting one's job and going into farming is not simple. Many of the farmers we have written about -that are financially successful – seem to share several common threads:
1) Be passionate about what you are doing.
2) By leveraging greenhouses or other approaches, get to market 30 days ahead of the competition and 30 days after the competition runs out.
3) Access to the best farmers markets.
4) Know which crops lose money and which crops make money.
5) Be careful about spending and borrowing money. If you can build it yourself, go with a low-cost enterprise to start with.
6) Work as an intern for a couple of years on a successful organic farm.
Following is a short video clip of an organic farmer that was not from a farm family and had no previous farm experience.
Want More? - Sign up below