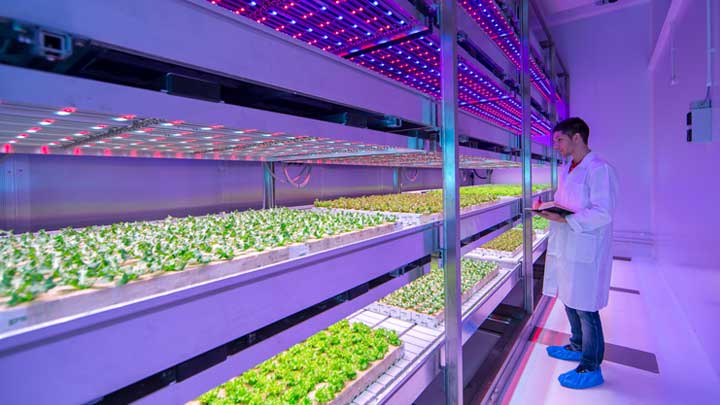 Touch the Soil News #396
Producer of all things light bulbs, Philips, built one of the world's largest research facilities in Eindhoven, the Netherlands. Philips is experimenting and testing all different ranges of light waves and their impact on increasing food production yields. Alongside the technological advances in lighting, Philips is also testing growing mediums, plant adaption and indoor controlled environments.
It is no accident that Philips chose the city of Eindhoven as the location of the facility – which boasts 2,500 square feet of controlled growing surface for its research. In 2011, the Eindhoven region was named the world's Most Intelligent Community – due to its focus on fostering high-value technology-based products.
Eindhoven sees itself at the forefront of a global race to develop smart technologies that will redefine the way people work, live and play.
Philips' LED light recipes involve shining blue and red lights – among others – at crops to encourage faster growth and greater yields without the use of pesticides. (photo courtesy of Philips)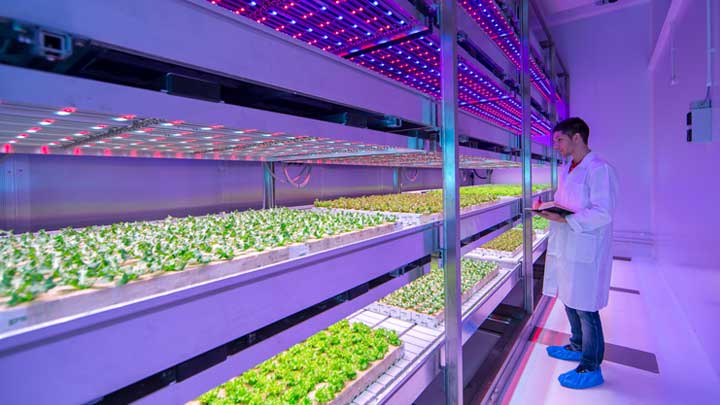 Water use is another area of research. For comparison, a typical greenhouse tomato production facility in Spain uses 60 liters of water to produce one kilo of tomatoes. At Philips' GrowWise research facility in Eindhoven, it would only take five (5) liters of water to produce 1 kilo of tomatoes.
The Mayor of the city of Eindhoven (Rob van Gijzel) believes that the technology Philips is researching will be one of the most disruptive technologies available within 10 years.
Controlled Environment Agriculture (CEA) experts anticipate that over the next five years, demand for produce from urban facilities utilizing the latest grow technologies will quadruple to nearly $4 billion.
Following is an informational video on Philips' Eihdhoven research facility:
Want More? - Sign up below