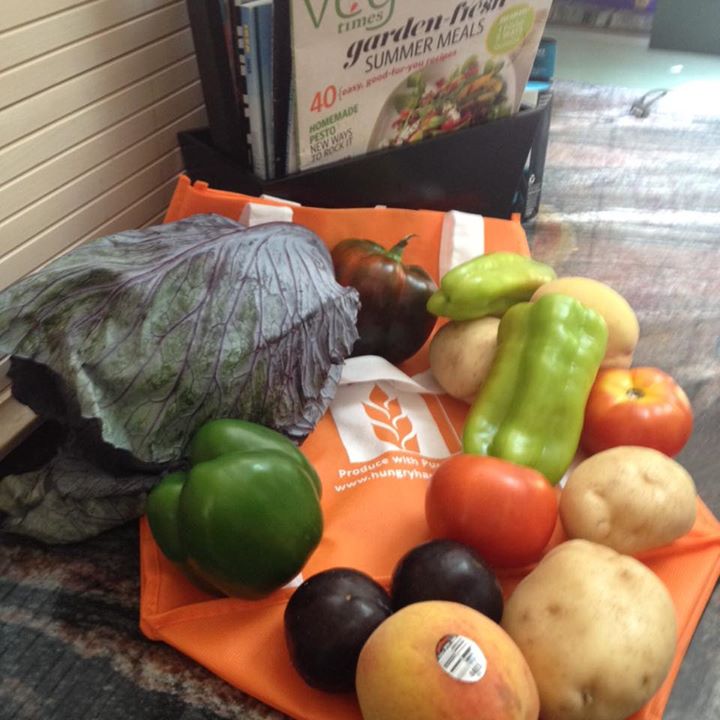 Touch the Soil News #268
What happens when six (6) recent college graduates – in fields not related to food – tackle food waste and attempt to re-invent the food chain? They create a company called Hungry Harvest and create a supply chain of food that is not cosmetically perfect – that would normally be trashed.
Operating in the greater Washington D.C. and Baltimore metro areas, these young entrepreneurs are working to save a portion of the 6 billion pounds of fresh produce thrown away every year. Their supply comes from a network of farmers and food distributors who are at the decision making point on what produce qualifies for grocery and restaurant standards. Tons and tons of edible food never make the cut.
By sourcing this less-than-perfect food, Hungry harvest is able to deliver fresh produce to customers for less than retail while still making generous donations to food pantries in the region.
After getting the produce, the items are hand-picked and bagged for delivery. Folks can sign up for weekly deliveries year-round.

Hungry Harvest donates 1.2 lbs. of fresh produce to food pantries for every bag of produce they sell. The company estimates that consumers save 10-20 percent from grocery retail prices. The company promotes their flexible options as "Delivery is always free. Skip any week. Cancel any time."
Following are the names and the degrees of the principals of Hungry Harvest:
Evan Lutz, Co-founder: Graduated from the University of Maryland – School of Business
John Zamora, Co-founder: Graduated from the University of Maryland – Spanish
Kevin Kresloff, Director of Operations: Graduated from the University of Maryland – Kinesiology
Mark Leybengrub, Chief Strategy Officer: Graduated from the University of Maryland – Finance
Thomas Starr, Operations Manager: Graduated from Washington & Jefferson College – Psychology
Stehpen Ho, Logistics and Customer Service: Graduated from University of Maryland – Business Tech
So why are these young men in the food business? Is it because they believe in change?
Following is a short video clip on Hungry Harvest.
Want More? - Sign up below