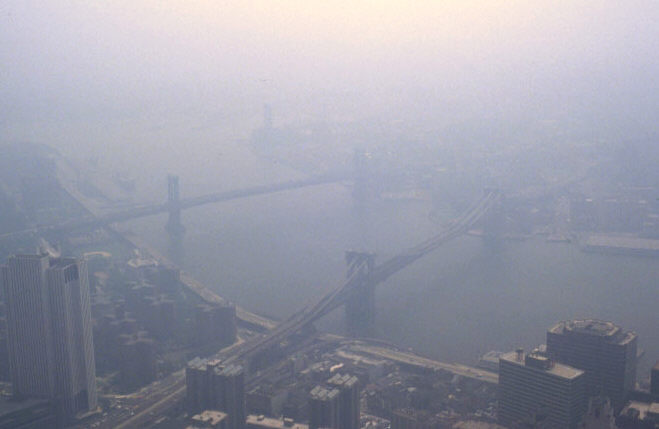 Positive Future #140 (Feature photo – Smog in New York City in 1988 – photo courtesy of the U.S. Centers for Disease Control)
The current EPA administrator – Scott Pruitt – is arguing that clean air regulations (such as efforts to increase mpg levels in vehicles is government overreach. On the other hand, can we trust automakers to spend extra money to reduce health damaging particulates in the air by not improving gas mileage?
In the wake of Pruitt wanting to rollback fuel economy regulations, states have stepped forward in historic proportions to challenge the EPA. Seventeen states have joined in a lawsuit against Pruitt and the EPA for rolling back fuel economy regulations.
The states suing include: California, Connecticut, Delaware, Illinois, Iowa, Maine, Maryland, Massachusetts, Minnesota, New Jersey, New York, Oregon, Pennsylvania, Rhode Island, Vermont, Virginia, Washington, and the District of Columbia.
The political problem is that these states represent 150 million Americans or 46 percent of the nation's population. It is also a problem of cost as fuel costs rise and fuel efficiencies don't rise accordingly.
Want More? - Sign up below