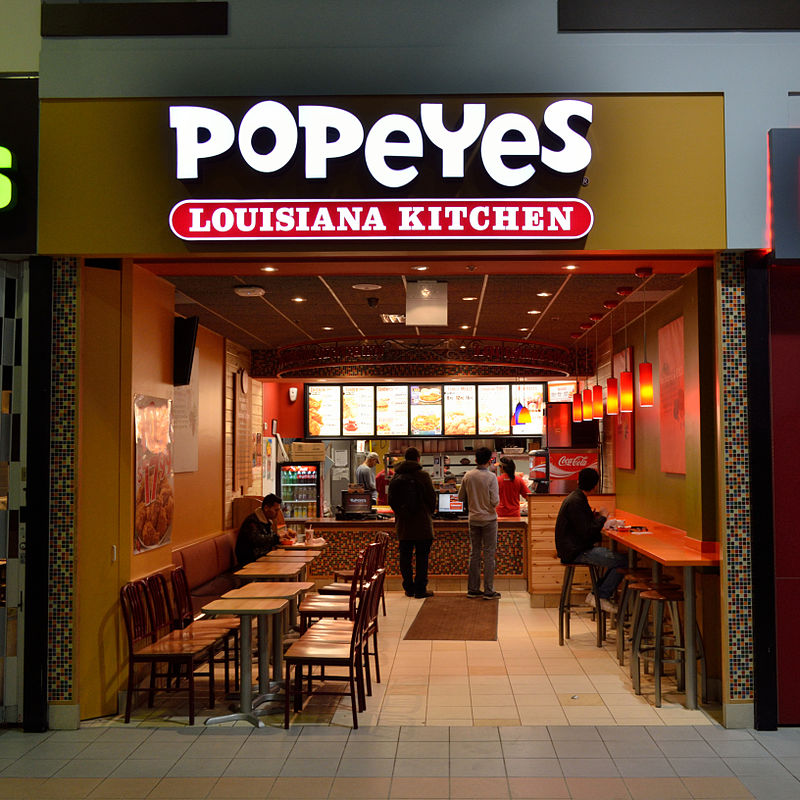 Touch the Soil News #631 (feature photo CC0 1.0 Universal Public Domain)
Consolidations in the food chain are not new – just getting bigger. Restaurant Brands International (Burger King in the U.S. and Tim Hortons in Canada) just agreed to buy Popeyes Loiusiana Kitchen for a cool $1.8 billion in cash.
Announced on February 21, 2017, the deal is set to close in early April. So how do you come up with $1.8 billion cash in less than 2 months? No problem. Restaurant Brands International has $1.4 billion in its checking account of which it will use some of it. The rest will come from borrowing from J.P Morgan Bank and Wells Fargo Bank.
With its origins in New Orleans in 1972, Popeyes has 2,600 restaurants in the U.S. and 30 other countries. Restaurant Brands International has 20,000 restaurants in more than 100 countries including the U.S. and its territories.
The combined companies will be operating 22,600 restaurants around the globe. Popeye's shareholders will get $79 per share which represents a 27 percent premium over the market. Interesting to note is that some of the largest stockholders of Popeyes are the same as the largest stockholders of Restaurant Brands International. The largest percentage of stocks of both Popeyes and Restaurant Brands International are institutional investors that manage other peoples' money.
This deal (and others) is less about restaurants and people and virtually all about big capital. Big capital with an insatiable appetite to take cash out of the companies they own. Over the past two years, Restaurant Brands International has paid out almost $1 billion in cash for the benefit of stockholders. Worthy of note is that Restaurant Brands is presently juggling $12 billion in debts that it owes. To pay for all the debt and all the expectations of stockholders, the employees of the 22,600 restaurants will have a heavy burden to bear.
How people will feel in the long run about food being handled by fewer and fewer management teams with responsibility to pay out more and more cash to the owners? Will it spur more grow your own?
Want More? - Sign up below