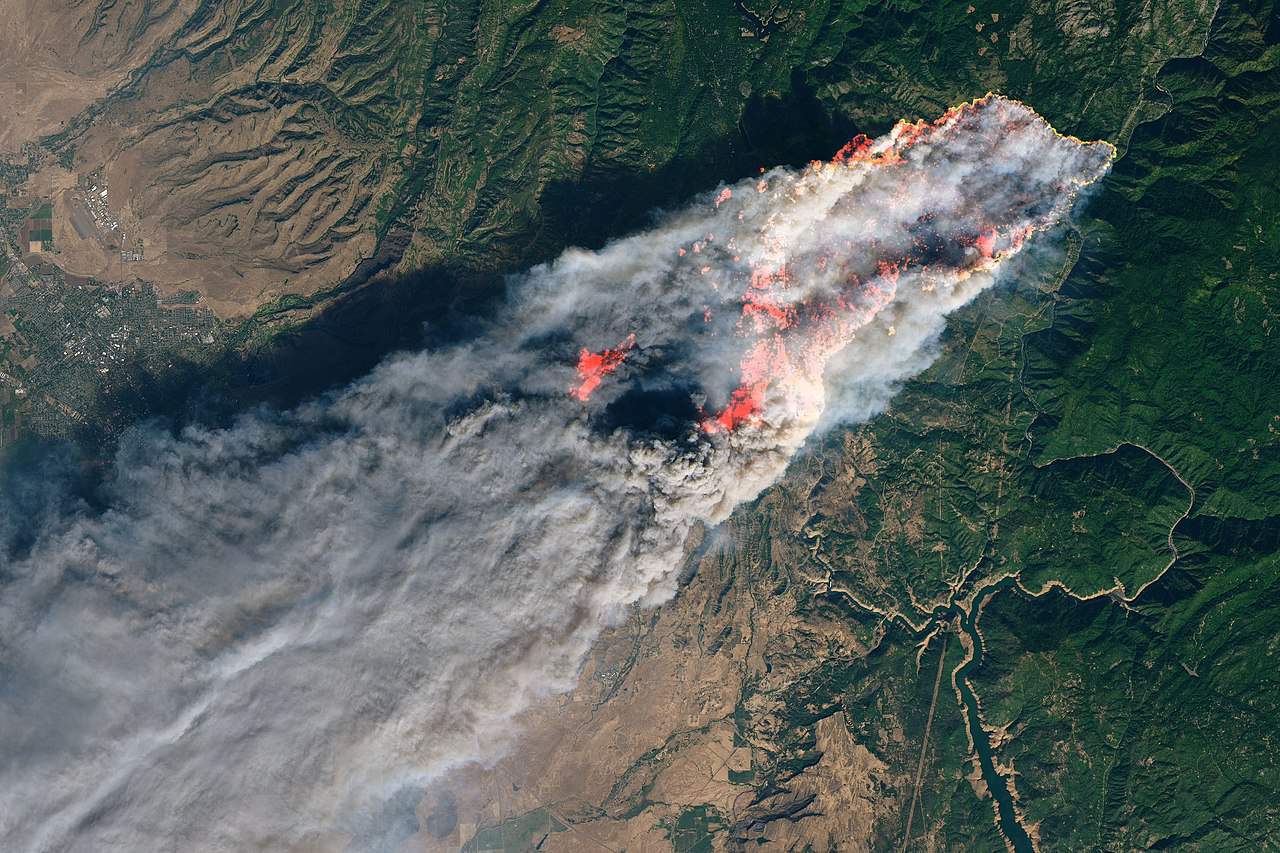 Positive Future #625 (Feature photo – The Camp Fire in California – NASA – public domain)
News Network FireEngineering focuses on an AP story about the growing relationship between power lines and wildfires. California is estimated to have had more than 1,000 wildfires over the last decade from power lines.
One must ask the questions – What would it cost to replace all above ground power lines? Are the incentives power companies have to raise returns to investors as opposed to servicing power lines uncontrollable?
To re-invent the nation's sources and deliver of power is certainly more than a $trillion dollar project. How will this size of financing be invoked so that a change can happen in the physical world? Certainly, an overall change could – in time – be positive. You can read the full story here:
https://www.fireengineering.com/2019/11/25/481500/report-above-ground-power-lines-seen-as-growing-fire-risk/#gref