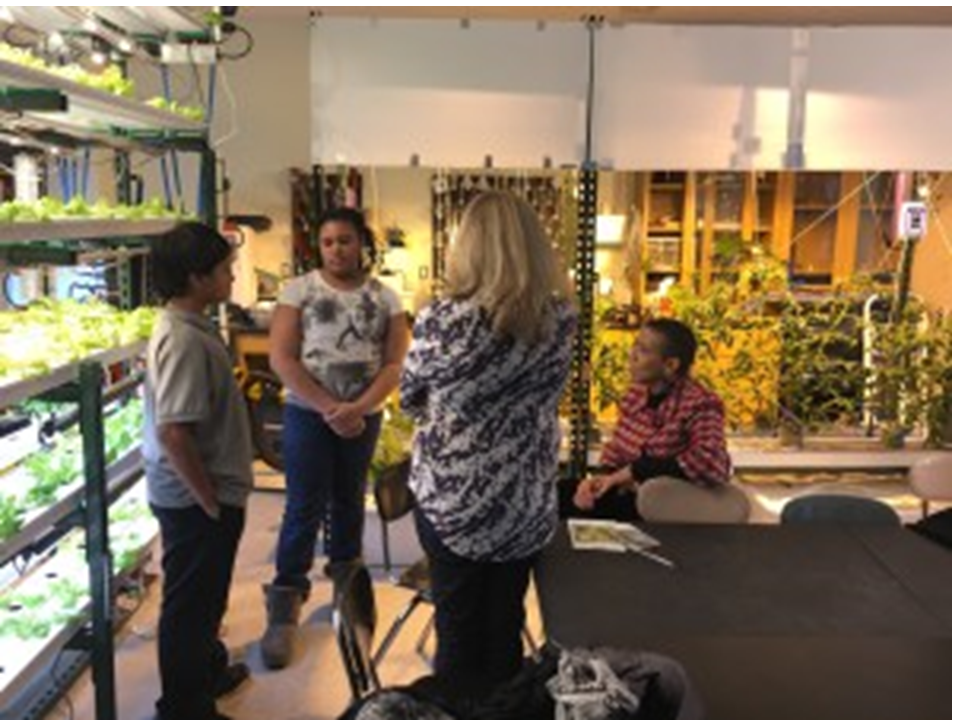 Touch the Soil News #881 (Feature photo –- Students at Urban Assembly Unison School get a practical education with food and agriculture – photo courtesy of the school)
The Urban Assembly Unison School, founded in 2012, is bringing a new approach to education. The school, located in Brooklyn, New York, is a profession-focused public school that also has an urban farming program. Two years ago, the school received part of a $2 million grant to create a hydroponic classroom.
Recently, the school came into the news as it received a $2 million grant to build an agricultural greenhouse – capable of producing over 25,000 lbs. of food. Food that will be donated to social programs in the area. This public school is for grades 6-8.
How would you like to send your children to a school that teaches science, technology, engineering and math through a practical application such as a food-producing greenhouse?
To see the full story, click on the link below:
https://patch.com/new-york/fortgreene/clinton-hill-school-gets-millions-greenhouse-funding
Want More? - Sign up below