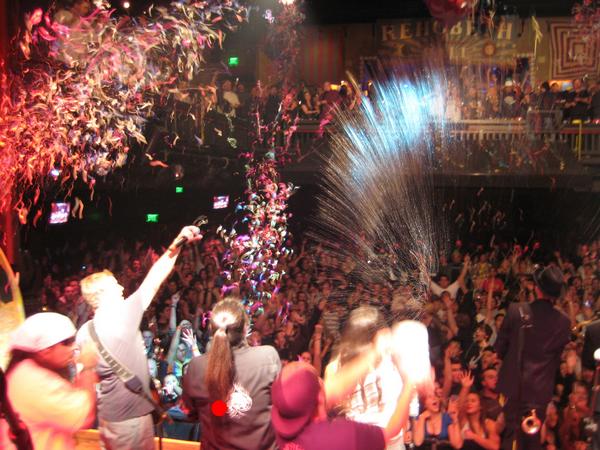 Touch the Soil News #267
1.City municipalities will become the drivers of the local food movement and alleviating hunger. A couple of months ago, mayors of 117 of the world's largest cities (representing 400 million people) agreed to begin working with each other to expand urban food, food security and alleviating hunger. Normally this has been the realm of the ministers of agriculture in any given nation. With national governments often bogged down by politics of special interests, cities are opting to just move around the road block. Some of the cities include Chicago, New York, San Francisco, Beijing, Moscow, Mexico City, Rome, Sao Paolo, Tel Aviv and London. None of them are small players.
2. Working for food will graduate to become part of the mainstream and not just the disadvantaged. Whether it is a garden collective where folks grow food and divide it up or working for food in an Agrihood (suburbs developed around an organic farm) the trend is picking up. Hundreds of "gleaning" organizations have emerged over the last few years which organize folks to harvest fruit trees in the neighborhood or entire city with fruit going to the pickers and food banks.
3. Raising Minimum Wage will become a large social justice movement that will spill over into the 2016 presidential debates. It was 100 food-chain workers who courageously walked off the job a couple of years ago that has been gaining momentum like a big snowball rolling downhill. Called the Fight for $15 (that is a $15 minimum wage) the movement is gaining solidarity not only among fast-food workers, but hotel workers, health care workers and others as well.
4. The number of professionals that want to get out of corporate America will continue to choose becoming a market gardener as one of the top alternative professions. Professionals are looking at urban food and market gardening more seriously in this world of change. Whether they choose urban farming as a platform for social change, or become for-profit market gardeners, a shake-up in the food chain is underway.
5. Big capital has gotten more aggressive in controlling the industrial food chain. Mergers and acquisition deals are reaching colossal proportions such as the 2015 Alberston's/ Safeway merger and the 2015 Heinz/Kraft merger. Big capital has one primary vision – drive their businesses to return more to investors (let employees go) and drive their remaining employees to give more and more. With short-term thinking a pre-requisite, their long term future in a world looking for greater social justice may be limited. If the spirit of caring for employees is gone, the employees don't have the moral to save the company.
6. Food banking will continue to grow. The latest trend in food banking is the proliferation of food banks on college campuses. Estimates are the over 1/3 of college freshman experience food insecurity within a given 30-day window. The growing lack of correlation between college education and finding a job after being saddled with student loan debt is becoming a hot topic among young people. In the meantime, food banking will continue to spread in America and across the globe.
7. Arresting food waste will shake the food chain. The USDA estimates that from field to plate approximately 50 percent of all food does not reach the lips of consumers. New organizations are popping up that are working with farmers and grocers to take food that may not be visually perfect (but still edible) and creating sub-food chains (outside the grocery store paradigm).
8. The connection between food and health will continue to grow. As healthcare costs continue to eat up more and more of the nation's GDP, a growing opportunity exists for smaller farm enterprises that can increase the nutrient density of food and do so without a chemical foot print.
9. Using food gardens for therapy will continue to increase. Whether you are a military veteran with issues, an inner city youth with issues, or coming out of incarceration, working with growing food solves two problems – professional development for a job and gardening for psychological and social health.
10. People will demand more transparency in the food chain. Whether it's demanding your favorite fast-food franchise to serve anti-biotic free meat, eggs from hens not in cages or knowing if your food is GMO contaminated – the trend will continue to gain momentum.
Happy New Year from Kelp4Less and Touch the Soil News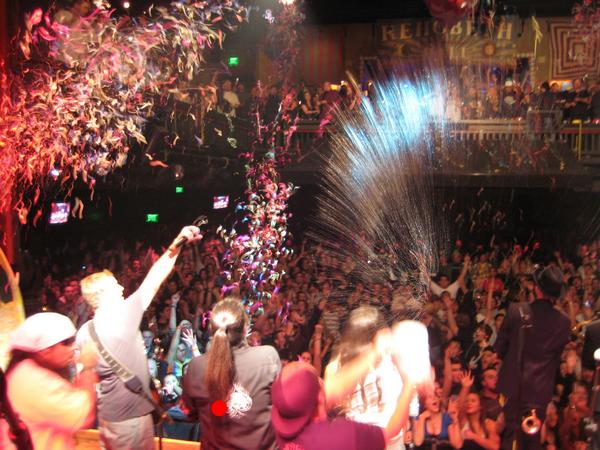 Want More? - Sign up below