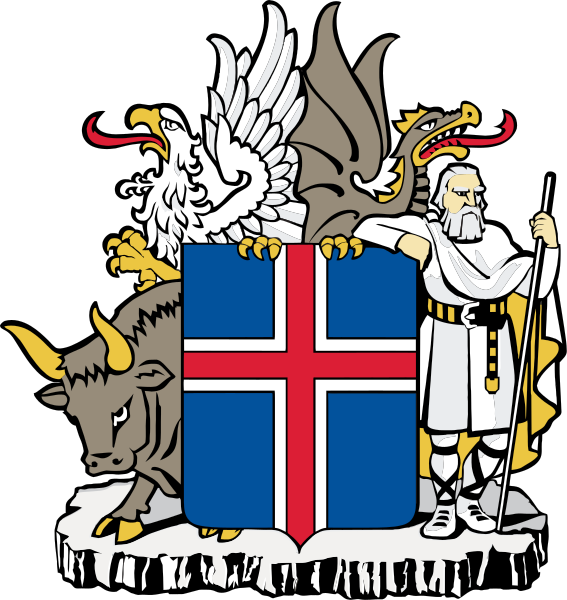 Positive Future #38 (Feature photo – Iceland Coat of Arms – public domain)
Iceland's new law – to require equal pay for men and woman – took effect on 1/1/2018. Companies must now prove that they have totally equal pay scales. The law applies to all employers – including government entities – with over 25 employees to document compliance.
Iceland is a small nation of only 332,000 people. The U.S. by comparison has 1,000 times more people. The U.S. land area is about 100 times larger than that of Iceland.
Interesting is that the national colors of Iceland are like those of the United States – red, white and blue.
Want More? - Sign up below