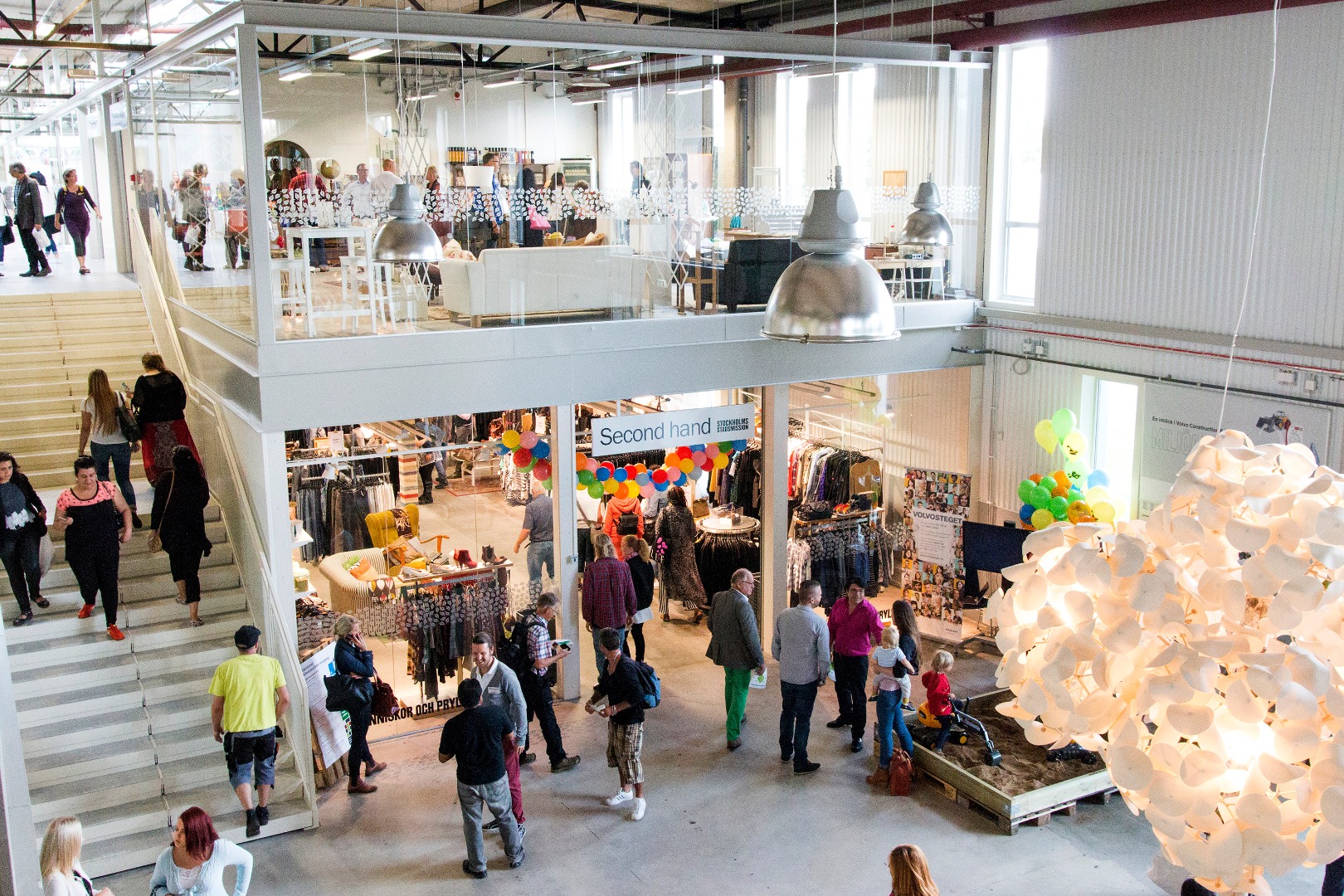 Positive Future #321 (Feature photo – ReTuna Mall – Courtesy of ReTuna)
In the little city of Eskilstuna, Sweden, the world's first secondhand shopping mall is flourishing. The popularity of the mall has driven a quadrupling of sales in its first three years.
Not only do they sell upcycled, reused and recycled goods, they have craftsmen that fix things and help customers fix things. The mall has a large donation center adjacent to the mall and most items sold come from public donations.
You can read the full story here on Inhabitat: https://inhabitat.com/introducing-retuna-the-worlds-first-secondhand-shopping-mall/
There could be more to this story in time. If people want to step lighter on the planet's resources, there are other concepts such as building things to last longer. Better products and recycling represent a different model than engineering varying levels of obsolescence into products to drive sales. Is the ReTuna Mall an enterprise that more of the future will be modeled around?
Want More? - Sign up below