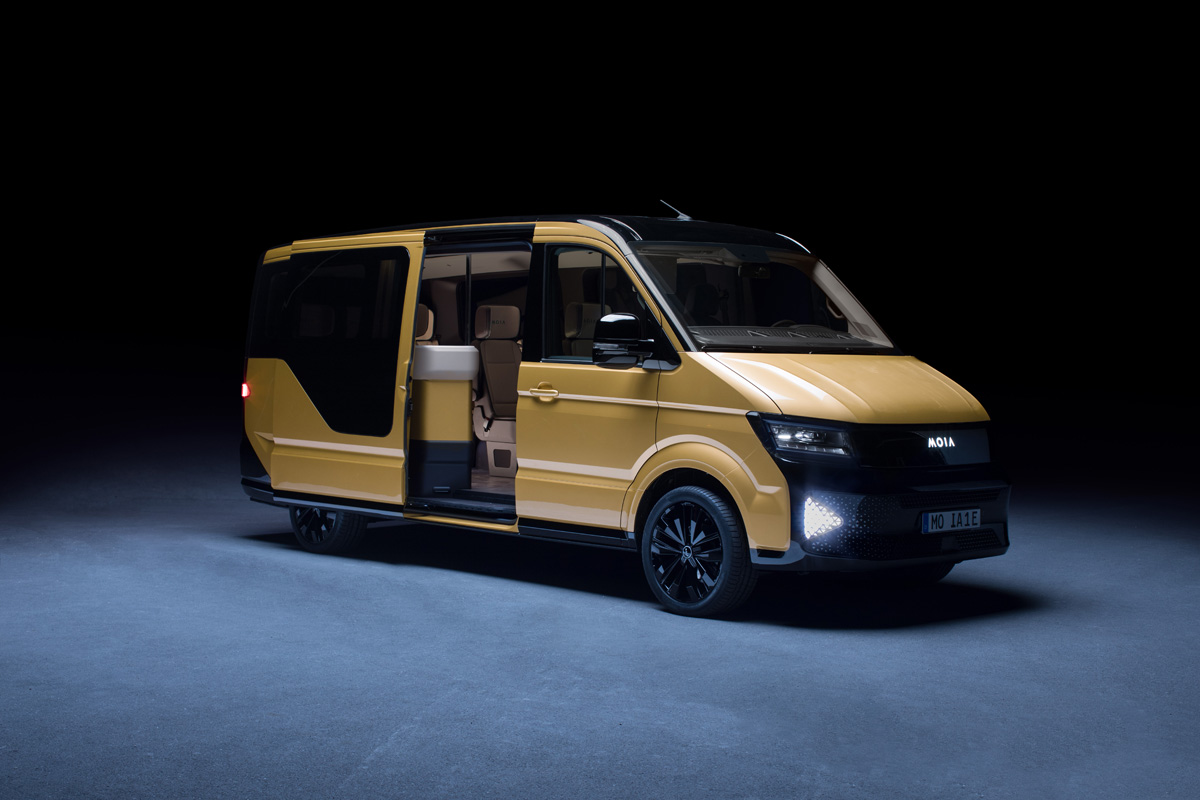 Positive Future #21 (Feature photo – The New MOIA Ride Sharing Vehcils – photo courtesy of MOIA / Volkswagen)
In agriculture, futurists believe that even though there are close 900 million starving people in the world, the resources are there for feeding another 2.5 billion people.
The same kind of resource strains are reflected in the price of owning a car. If you drive a small Honda, ownership costs can be around $500 month. If you drive a large SUV, ownership costs can be $1,200 month.
The cost of adding new car lanes, sourcing new raw materials and indirect pollution costs are not only pushing the limits of affordability, but the limits of what Earth can give up and still be livable.
Volkswagen, the German automaker chastised for cheat devices on emissions equipment wants to turn a new leaf. They have created a company called MOIA – which is only and all about ridesharing and reducing the transportation footprint. In an arena that used to be only for taxi cabs and public transportation, Volkswagen is trying to find a niche for its new kinds of vehicles. View the video below and see what you think.
MOIA is projecting to have 200 of these vehicles in operation in Germany by the end of 2017.
Want More? - Sign up below