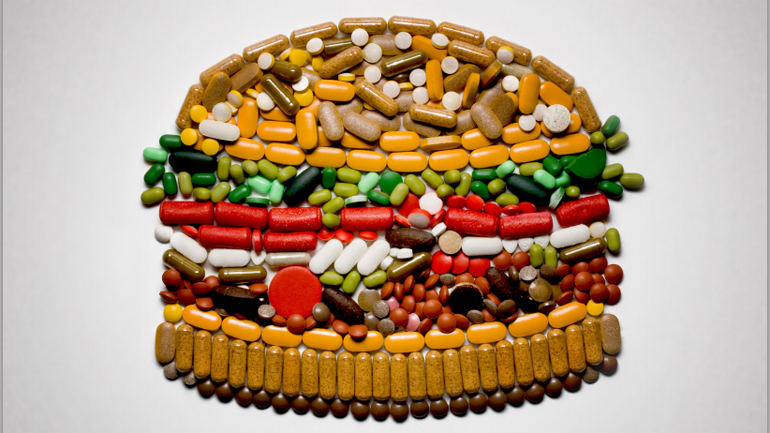 Touch the Soil News #196
At the recent "Women in Agribusiness Summit" in Minneapolis (9/28/2015) a number of women provided insights as to the direction of food and farming. Dr. Elizabeth Sloan (of Sloan Trends, Inc.) said we are in a new age of agriculture (source WattAgNet) . From her presentation, several key points stood out:
The marketplace is moving to "fresh" when it comes to food.
Chemicals are the No. 1 safety issue for consumers who are also avoiding artificial ingredients and preservatives.
Some 29 percent of adults now buy organic foods in order to avoid genetically modified foods.
Forty seven percent of supermarket shoppers say they support companies that prioritize humane treatment of animals.
One third of shoppers say they will pay more for meat and poultry from animals raised without antibiotics or hormones.
photo courtesy of Meat Without Drugs.org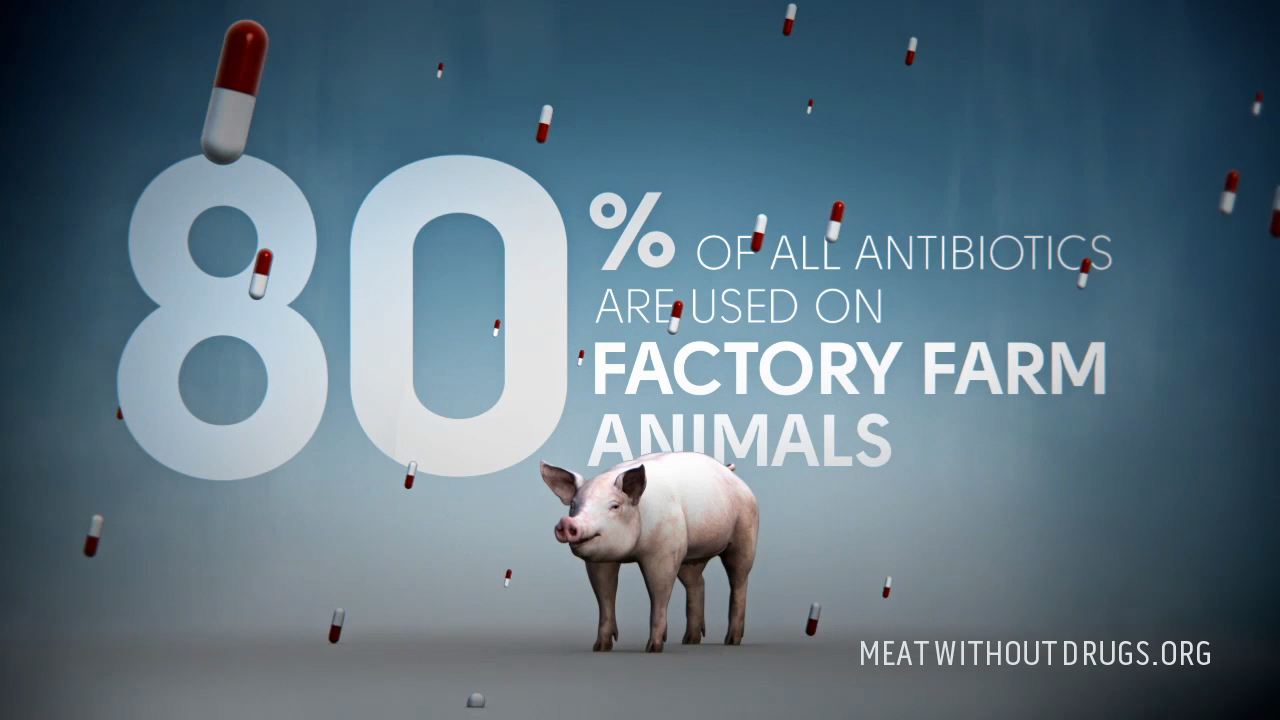 Riding the wave of consumer demands for better food is a new report called "Chain Reaction." The purpose of the report is put the spotlight on large restaurant chains and how they source meats heavily administered antibiotics – which are causing problems with human medicinal antibiotics to be ineffectual. Contributing to the report are Friends of the Earth, Natural Resources Defense Council, Keep Antibiotics Working, Consumers Union, Center for Food Safety and Food Animal Concerns Trust.
The term chain reaction comes from the heavy use in the meat chain of the same antibiotics that humans use in medicine. These drugs are often used to accelerate animal growth and prevent diseases stemming from poor diets and crowded, stressful and dirty conditions, rather than for treatment of sick animals. The steady day to day administrations at low doses of antibiotics kills the weak strains of bacteria that cause infections, causing stronger strains to develop resistance, thrive and spread to human communities. According to the report, each year at least two million Americans contract antibiotic-resistant infections and 23,000 die as a result.
photo courtesy of Natural Resources Defense Council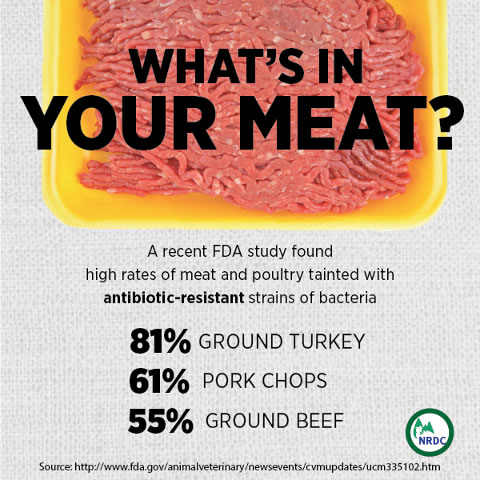 The World Health Organization recently stated, "A post-antibiotic era—in which common infections and minor injuries can kill—far from being an apocalyptic fantasy, is instead a very real possibility for the 21st Century."
The "Chain Reaction" report found that most top U.S. restaurant chains have no publically available policy to limit routine use of antibiotics in their meat and poultry supply chains. The goal of the report is to start putting it out annually so folks can see which restaurants are doing something about antibiotic use in meat production and which ones are not. The idea is to give consumers a tool to start applying pressure to clean up the meat industry.
In its recent report, a number of highly visible restaurant chains got an "F" grade for not having any publically available position or action on antibiotics in meat. These restaurants include Subway, Wendy's, Burger King, Denny's, Domino's Pizza, Olive Garden, Papa Johns, Taco Bell, Pizza Hut, KFC chicken, Applebee's, Chili's, Jack in the Box, Arby's, Dairy Queen, IHOP, Outback, Little Ceaser's and Sonic. The restaurants with the best grades and most active in eliminating antibiotic meats are Chipotle, Panera, Chick-fil-A and McDonalds.
To get a full downloadable copy of the Chain Reaction Report go to: http://www.foe.org/projects/food-and-technology/good-food-healthy-planet/chain-reaction
Following is a brief video news clip on the Chain Reaction report.
Want More? - Sign up below