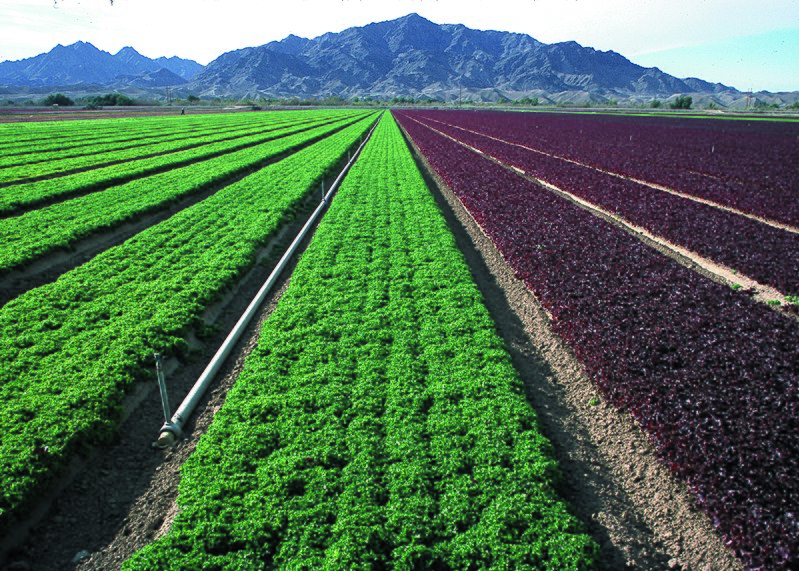 Touch the Soil News #1008 (Feature photo – Lettuce Fields in Yuma, Arizona – Photo courtesy of USDA)
The Centers for Disease Control are concerned that the e-coli outbreak in romaine lettuce is as serious as the e-coli problems with spinach over 10 years ago. So far one person has died with a total of 149 cases of illness in 29 states.
Officials say that the source of the contaminated lettuce is from a farm near Yuma, Arizona. There is more to the story as to why Yuma, Arizona is the suspected source of the contaminated lettuce.
Did you know that Yuma, Arizona is recognized as the sunniest place in the world with a year-round average of 11 hours of sun a day? When combining sun with water and good soils, the Yuma, Arizona area produces up to 90 percent of the leafy vegetables grown in the U.S. from November to March.
Want More? - Sign up below