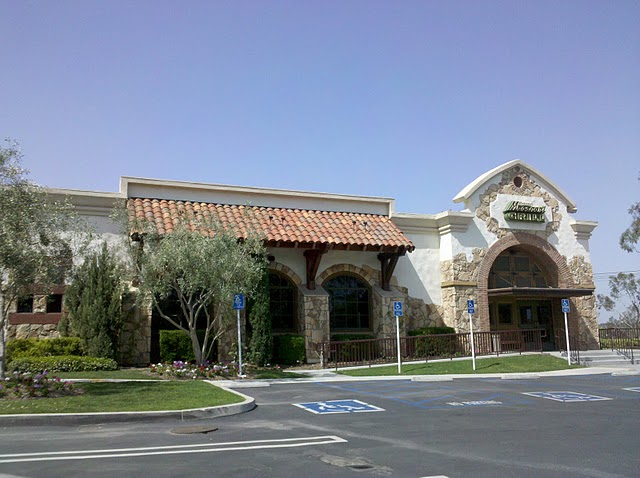 Touch the Soil News #844 (Feature photo – Macaroni Grill Restaurant – Vercilio CCA SA 3.0)
Economic news is often slanted towards the ever elusive dream – the economy is improving. The story of the restaurant chain – Macaroni Grill – is stellar in its collapse.
The chain at one time had around 230 locations, but its decline has hit rock bottom this week. Here are the highlights of the fall:
In August of 2008, Macaroni Grill had a deal to sell 80 percent of the chain to Golden Gate Capital for $131.5 million. The deal did not happen.
Within months, Golden Gate Capital bought its 80 percent of the company for a re-negotiated price of $88 million – a decline of $43.5 million from just a few weeks earlier.
Five years later, in 2013, Golden Gate sold Macaroni Grill to Ignite Restaurant Group for a materially discounted price of $55 million.
Ignite spent the next two years frantically trying to fix the cash flow problems of Macaroni Grill. A plan that did not work and literally destroyed Ignite.
Unable to make it work, Ignite sold Macaroni Grill in 2015 to RedRock Partners for a paltry $8 million dollars. That's only $48,000 per restaurant location for a chain of now only 167 locations.
RedRock ultimately could make the deal work. On October 18, 2017, Macaroni Grill filed for Chapter 11 bankruptcy. The restaurant chain is down to 116 locations – about half its size 10 years ago.
Prior to filing for bankruptcy, the company announced the closure of another 37 locations and was facing more than a dozen lawsuits from landlords related to the closure.
The will to fight and keep going, however, is not over. Macaroni Grill anticipates that its restructure plan will allow it to exit bankruptcy in early 2018 and make another run at success.
Want More? - Sign up below