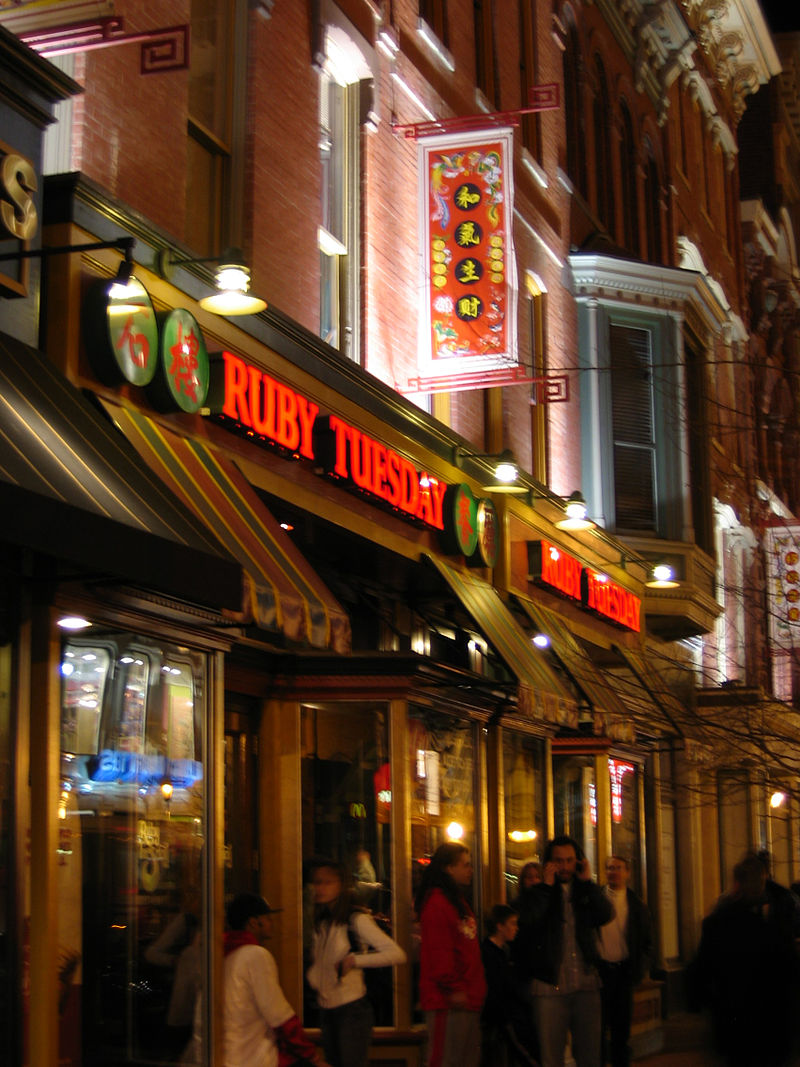 Touch the Soil News #460
The food chain is a great place to take the pulse of the economy. Unfortunately, the Ruby Tuesday Restaurant chain of some 724 restaurants is painfully showing a down pulse. The company just announced that it was closing 95 restaurants (13 percent of its locations) as early as next month (September). Talk is that they might close another 5 to 10 more. The reasons given were drops in sales over the past two years. Ruby Tuesday closed 30 of its restaurants in 2014 and another 12 in 2015. All in all from two years ago, Ruby Tuesday may end up closing close to 20 percent of its locations.
Ruby Tuesday was started in 1972 when a friend and fellow restaurant owner made a generous endowment of $10,000 to Sandy Beall and four of his college friends. They opened the first Ruby Tuesday on the University of Knoxville's campus. The name of the restaurant chain was taken directly from the Rolling Stones 1967 hit song Ruby Tuesday. The song was written by Rolling Stones member Keith Richards who said the song was about his girlfriend in the mid-60s.
The Ruby Tuesday closure announcement comes on the heels of another large announcement by Macy's department store which is closing 100 locations or 15 percent of its stores.
Approximately 88 percent of Ruby Tuesday's 60 million shares of stock are owned by institutional investors that include large asset management companies, banks and pensions funds. The largest shareholder is Donald Smith and Company which manages funds for high net worth clients. Donald Smith and Company specializes in buying stocks of out-of favor companies (not the top picks). Too bad that Ruby Tuesday is now out of favor when it comes to its investors.
Ruby Tuesday Restaurant headquarters in Marysville, Tennessee. Company sales have dropped every year for the last three years as well as posting a net loss for each of the years 2013 through 2015 (photo CC 3.0).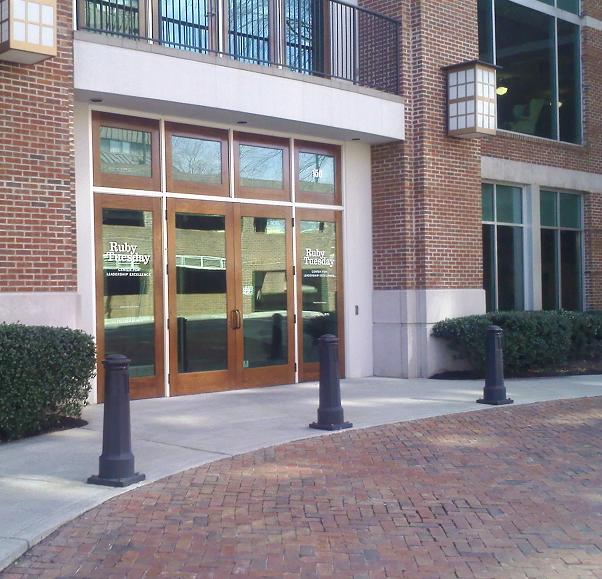 The current CEO of Ruby Tuesday – J.J. Buettgen – saw his salary drop from $9.1 million in 2013 to $3.9 million in 2015. Hard to say what will happen in 2016. In response to the closures and financial problems of the company, Beuttgen made the following comment in a recent press release: "Our fourth quarter was impacted by softness in the casual dining industry and increased promotional activity by our peers. Given that we expect the macro environment to remain challenging for some time, we are taking the necessary steps to change the trajectory of our business.
The question we have to ask is why is Ruby Tuesday in such aggressive retreat when our economy is supposed to be improving?
Want More? - Sign up below