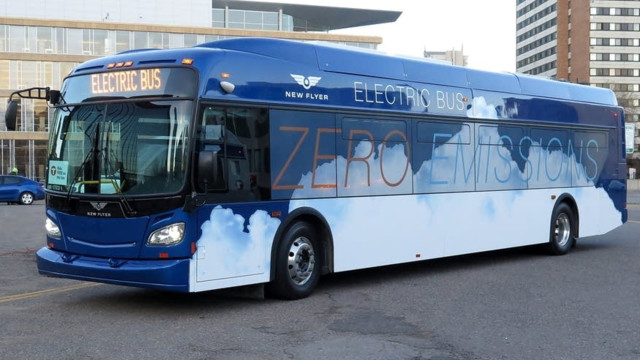 Positive Future #148 (Feature photo – New Flyer Electric Bus – photo courtesy of San Diego Metropolitan Transit System)
A few years ago, the Massachusetts Institute of Technology issued a study that air pollution causes 200,000 early deaths each year in the U.S.
In response, the San Diego Metropolitan Transit System just approved the purchase of 6 forty-foot electric buses from New Flyer for a cost of $6 million. The San Diego Metropolitan Transit System is piloting this program to explore zero-emissions transportation. Considering the San Diego metro is home to 3.3 million people, San Diego is clearly part of a larger national trend.
The new electric buses will have a range of 150 to 200 miles to the charge. The buses will also have the latest security systems, wheelchair restraint systems and electric air conditioning and engine coolant systems.
Want More? - Sign up below