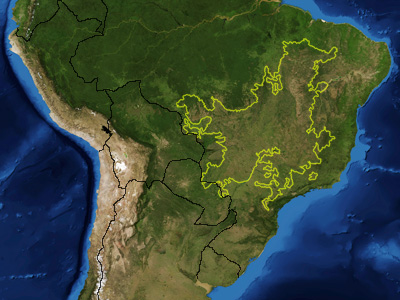 Touch the Soil News #1192 (Feature photo – The Cerrado in Brazil – NASA)
It is no secret that further expansion of farmland can only be done by destroying and destabilizing forests and grasslands that are foundational to planetary and atmospheric health.
The last rainforests and grasslands in Brazil are now being targeted for demolition in favor of agricultural development. The natural reserves that are needed to sustain civilization into the future are set to be destroyed to sustain only the civilization of today. Is there something wrong with this approach?
The following story about Brazil's agricultural transformation of the ecological region called The Cerrado has the potential to impact far more than just people in Brazil. You can read the full story here:
https://www.farmlandgrab.org/post/view/28624-brazil-could-open-up-43-mln-hectares-of-new-agricultural-land-slc
Want More? - Sign up below