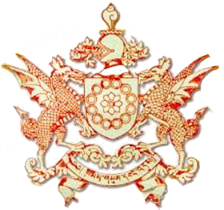 Touch the Soil News #1146 (Feature photo – Sikkim, India logo – Public Domain)
On the other side of the world is the State of Sikkim, India. Home to a modest population of 658,000 people, Sikkim is the first state in the world whose food and farming is 100% organic. It was no small feat that over 65,000 small farmers are now all organic.
The nation's schools are also home to organic gardens. The state as recently been recognized globally for its organic milestone.