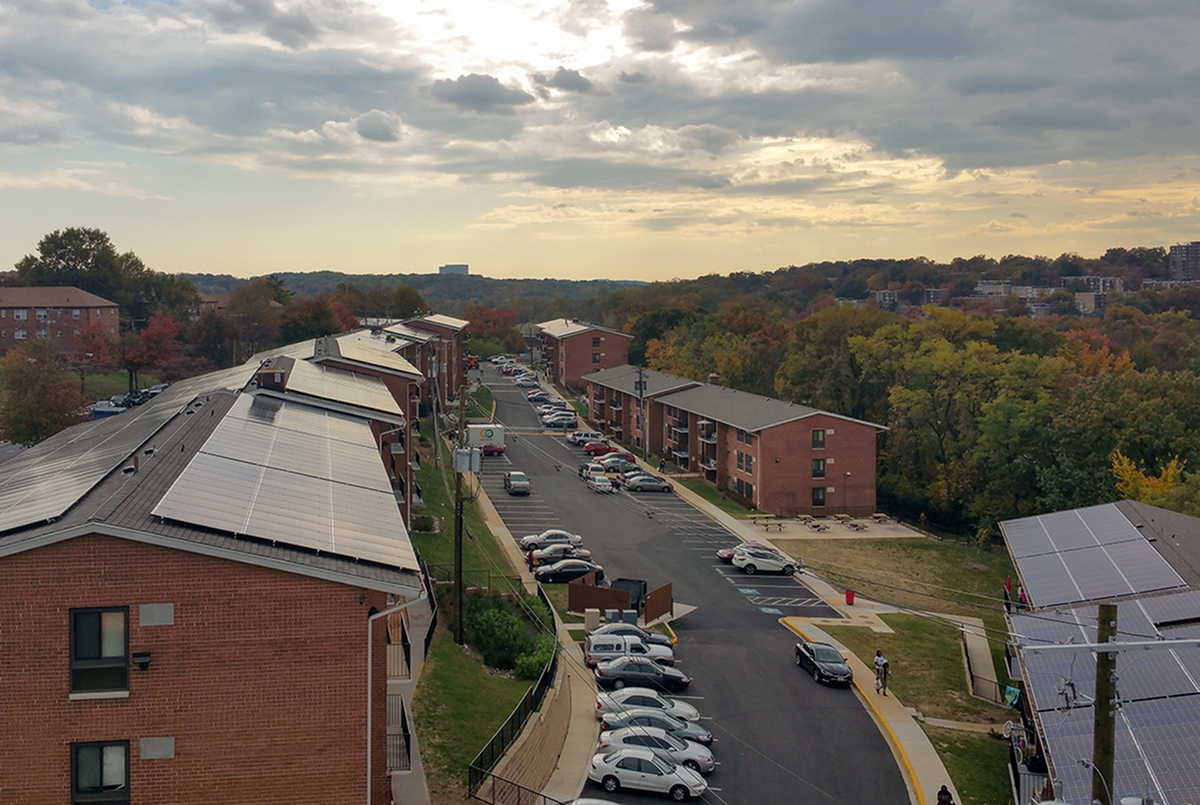 Positive Future #99 (Feature photo – New Solar on Atlantic Terrace Apartments in Washington D.C. – Photo courtesy of Solar for All)
Solar for All is a Department of Energy program that puts solar panels on apartments to cut power bills in half for low-income residents. The Atlantic Terrace Apartments project (just completed) will cut utility bills in half (a $500 per year savings) for about 200 residents.
The Solar for All project is working to cut low-income housing energy bills in half for some 100,000 residential units over the next 14 years.
The Atlantic Terrace Apartments are another example of community solar projects emerging throughout the U.S.
Community solar projects, where an apartment dwellers or homeowners association gets together to create their own solar power facility allows neighborhoods to participate in renewable energy without having to do it one household at a time.
Want More? - Sign up below