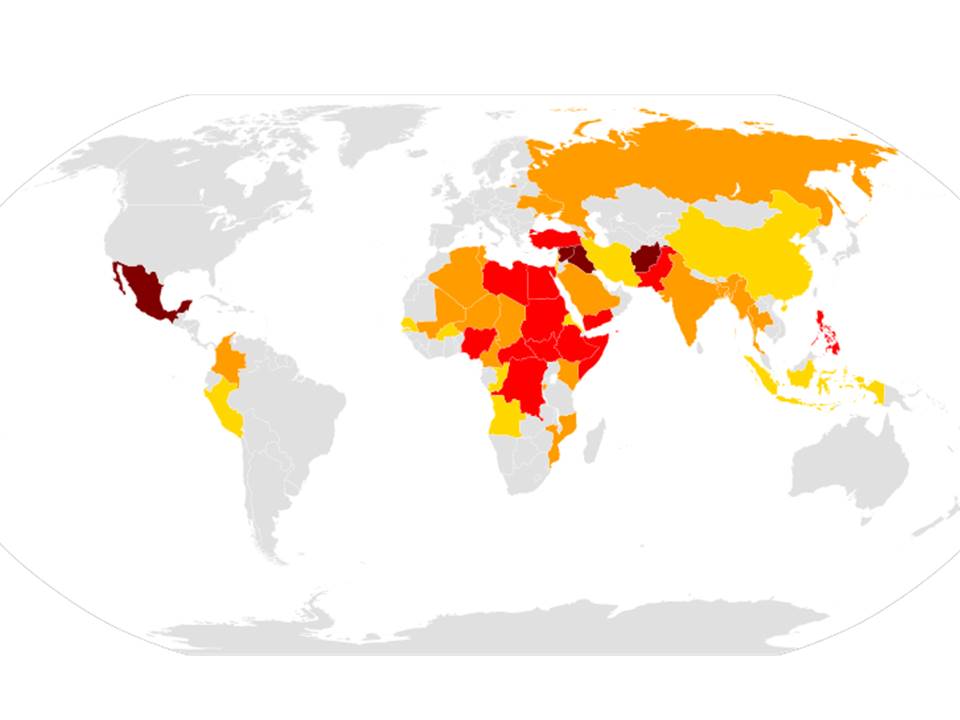 Touch the Soil News #809 (Feature photo – map of areas of global conflict – courtesy of Futuretrillionaire CC SA 3.0)
Under the umbrella of the United Nations are the world's leading organizations attempting to stop starvation of 815 million people, up 35 million from 2015. These organizations include the Food and Agriculture Organization (FAO), the International Fund for Agricultural Development, UNICEF, the World Food Programme and the World Health Organization.
For perspective, since 2015, global population has grown by over 150 million.
Together these organizations have just produced the 2017 – State of Food Security & Nutrition in the World. Their findings are rather sobering:
Global hunger affects 11 percent of the world population
155 million children under 5 are stunted – too short for their age
Number of starving people in nations experiencing conflict – 489 million
Number of adults who are obese – 641 million
Number of women of reproductive age affected by anaemia – a lowered ability of the blood to carry oxygen – 613 million
Following is a short video clip of David Beasley, former governor of South Carolina, who is now head of the World Food Programme in Rome. This agency is trying to feed over 100 million people at imminent risk of famine in 80 different countries.
Want More? - Sign up below