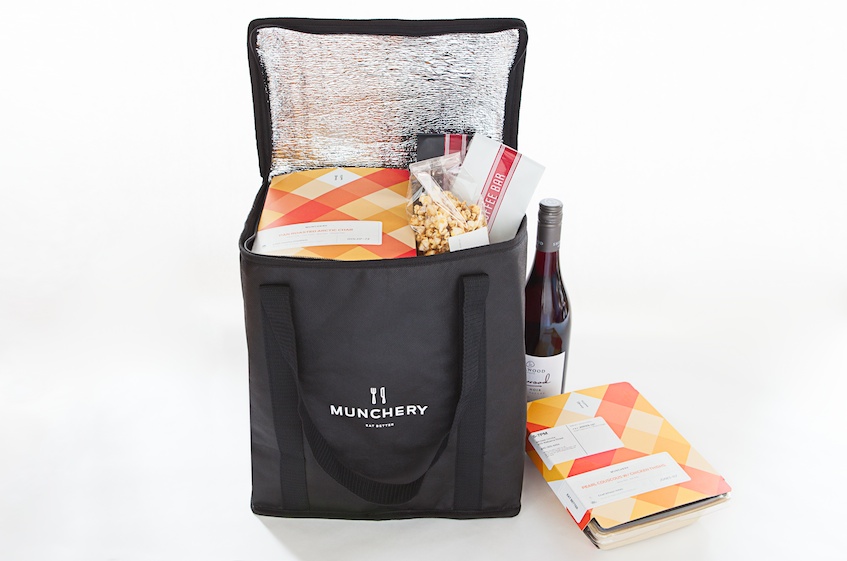 Touch the Soil News # 147
Appearing on the food landscape in America is a niche way of getting food. It's formally called Food Ecommerce as its effectiveness is in part hinged on i phones for connecting with customers. It generally follows specialty food preparation – some of it local – and delivered to your house or location. The idea is to get consumers closer to the point of production. Venture capital and private investors, in the first half of 2015, invested over $550 million into individual companies and enterprises that fall into the Food Ecommerce category.
In order to differentiate themselves from other food delivery companies, some companies focus on food that is healthy/organic, sourced locally and preparation/menu oversight by highly trained chefs. While these start-ups are mainly in large cities at this time, if the trend and model evolve, we may see them even more widespread.
Thanks to the research at AgFunder who identified the top Food Ecommerce companies that are getting funding, we are able to give you an overview of this new trend. Following, we showcase three Food Ecommerce companies that received some of that $550 million. At the end of this news piece are three short video clips that feature fun clips of each company.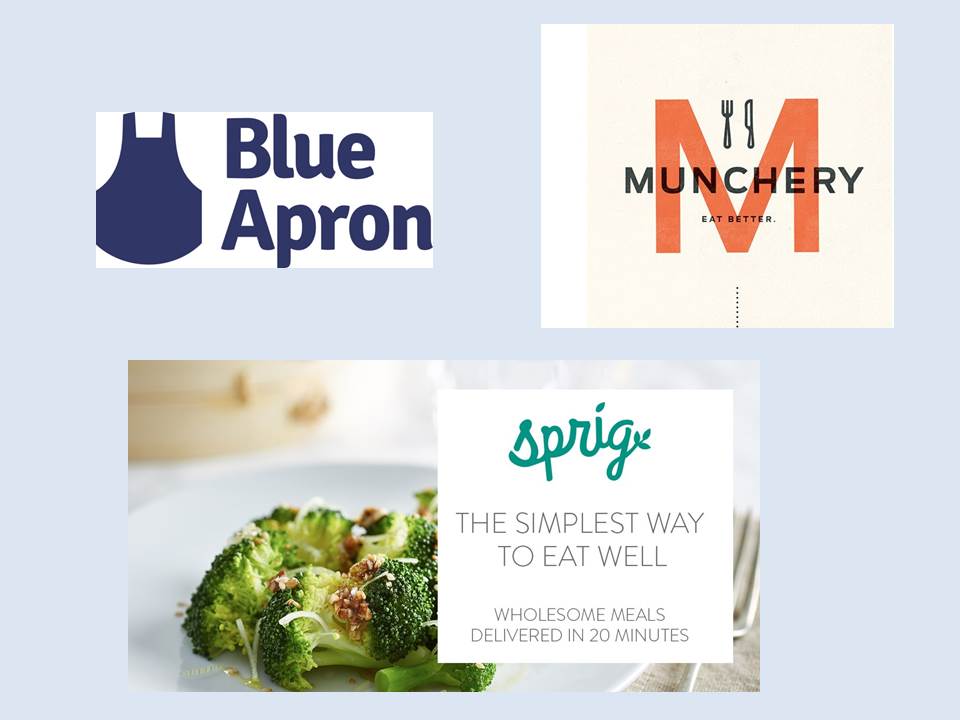 Blue Apron
Blue Apron prepares the recipes and all of the ingredients for specific dishes. You choose what meals you want for 2 to 4 people and specify you dietary/delivery preferences. A box shows up on our doorstep (in a cold pack). You open the box and put all the ingredients together and bake/cook.
Munchery
Munchery chefs use fresh, often local, seasonal ingredients and prepare meals. You order from their menu. A box arrives at your door with the meal chilled. Just heat in your oven or microwave.
Sprig
Sprig creates fresh daily lunch and dinner options – something different every day. Focus is on healthy meals that taste great, but don't abuse oil, fat and salt. Sprig also sources ingredients from local, organic and sustainable farms – no laboratory food. Sprig claims to deliver faster than you can cook – average time of 15 minutes – to your door.
Want More? - Sign up below