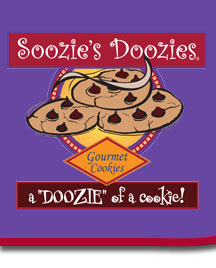 Touch the Soil News #470 (Feature logo courtesy of Soozies Doozies)
This is a frivolous news piece as it caught our eye amidst so much other serious stuff.
Soozies Doozies claims to be the only all natural, non-GMO, with many organic ingredients, no preservatives, refrigerated cookie dough. They are fashioned after a homemade recipe, bake in less than 12 minutes (conventional oven) and contain 20 individual pieces of cookie dough ready to heat. All cookie dough-pieces are easy to separate and bake.
Soozies Doozies owners Olivia Kelvin and Robert Stanton are not your average foodies. Olivia is a food scientist with experience with several large baking companies. Robert is an engineer having worked for Kellogg's and Sara Lee.
The Susie in Soozies Doozies (Susie Wilson) started baking these cookies in 1994 as gifts for friends and family. After constant encouragement from friends she began to offer them commercially. Susie sold the company to Olivia and Robert as she wanted to get away from the business aspects.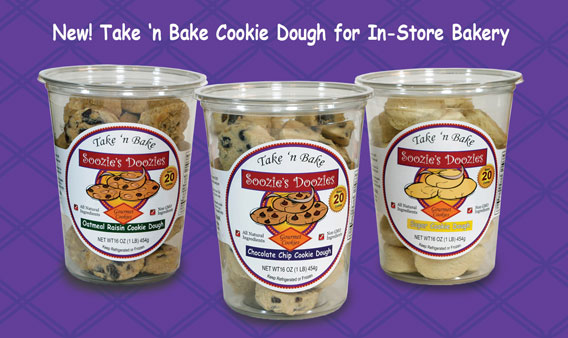 Soozies Doozies were entered into a contest sponsored by ADM (Archer Daniels Midland) – one of the world's agricultural processors and ingredient providers. ADM has customers on six continents in 160 countries and has one of the largest transportation networks in the world.
Soozies Doozies was ADM's grand prize winner of the 2016 Food Innovation Challenge. They won $50,000 in seed money and $50,000 worth of support from National Foodworks Services.
Soozies Doozies are already in over 800 stores nationwide in the refrigerated case. Soozies Doozies owners Olivia Kelvin and Robert Stanton say the internet sales are very brisk and already exceed some of the major cookie manufacturers – they say the name catches the attention of most everyone.
With the moral support of ADM, one of the world's largest ingredient processors, many of us may be buying Soozies Doozies. http://www.sooziedoozie.com/
Olivia Kelvin and Robert Stanton win ADM's grand prize (photo courtesy of Soozies Doozies).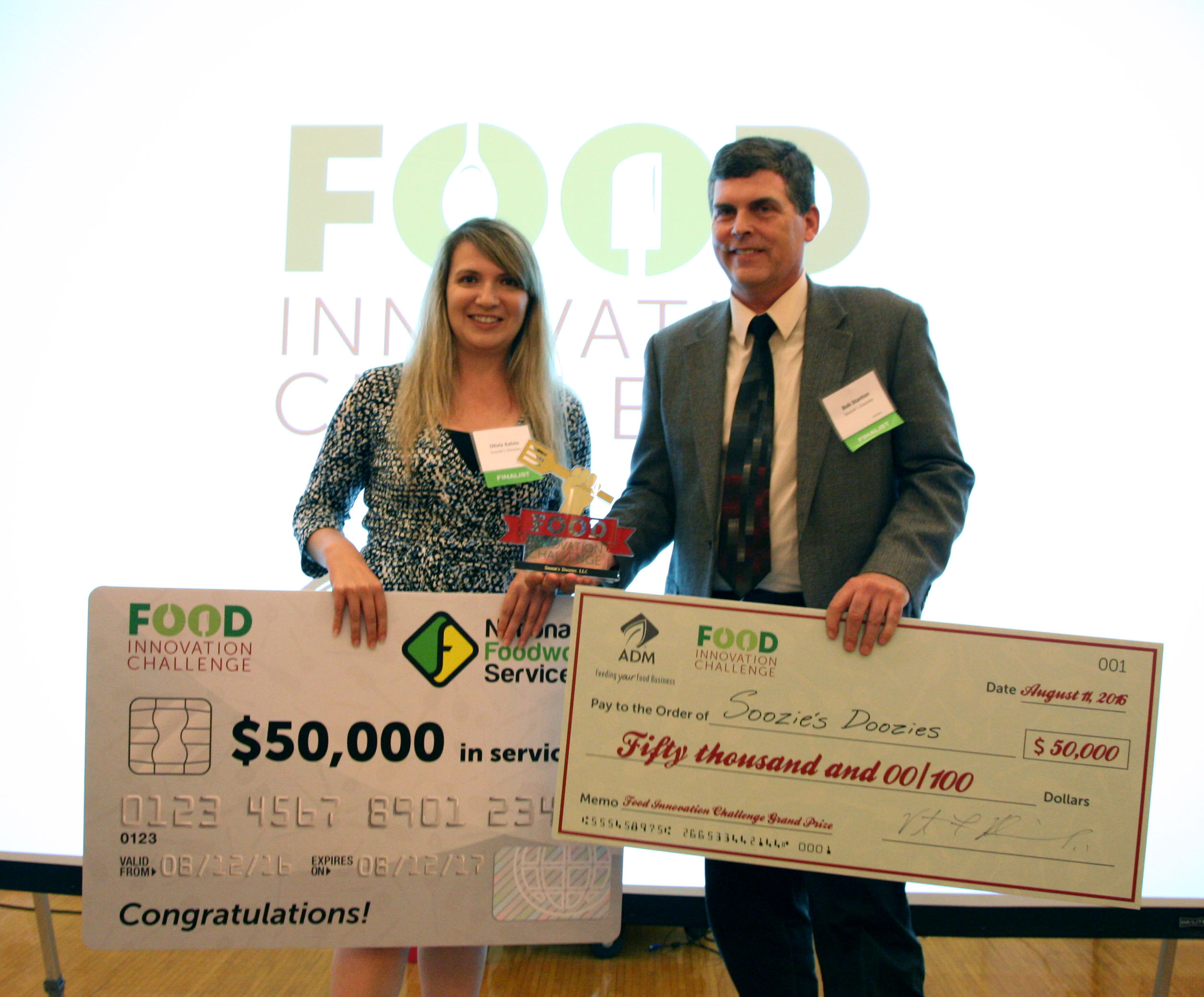 Want More? - Sign up below