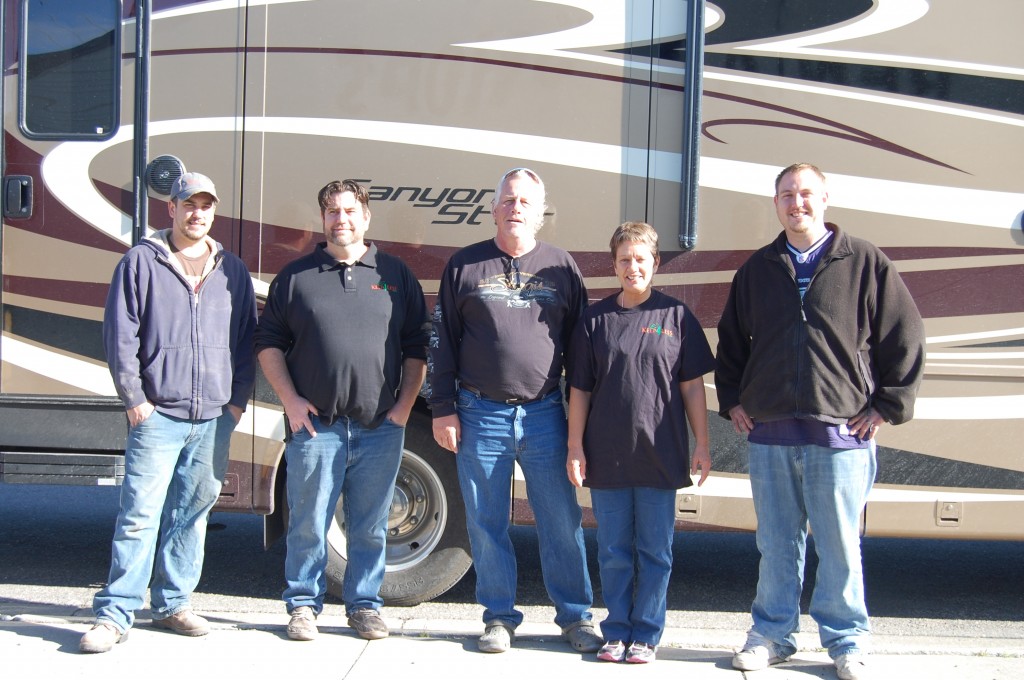 Showed up to the office today…about an hour into the work day we had a visitor. Showing up in their Fully Loaded RV and driving all the way from Canada.
The Loewen's needed some fertilizer and they knew exactly where to go to get it.
Loading up their mini pallet into their RV. What a nice ride. Still wishing we could have went for a drive. Yes…that is a sweet motorcycle in the back. Right next to the flat screen T.V.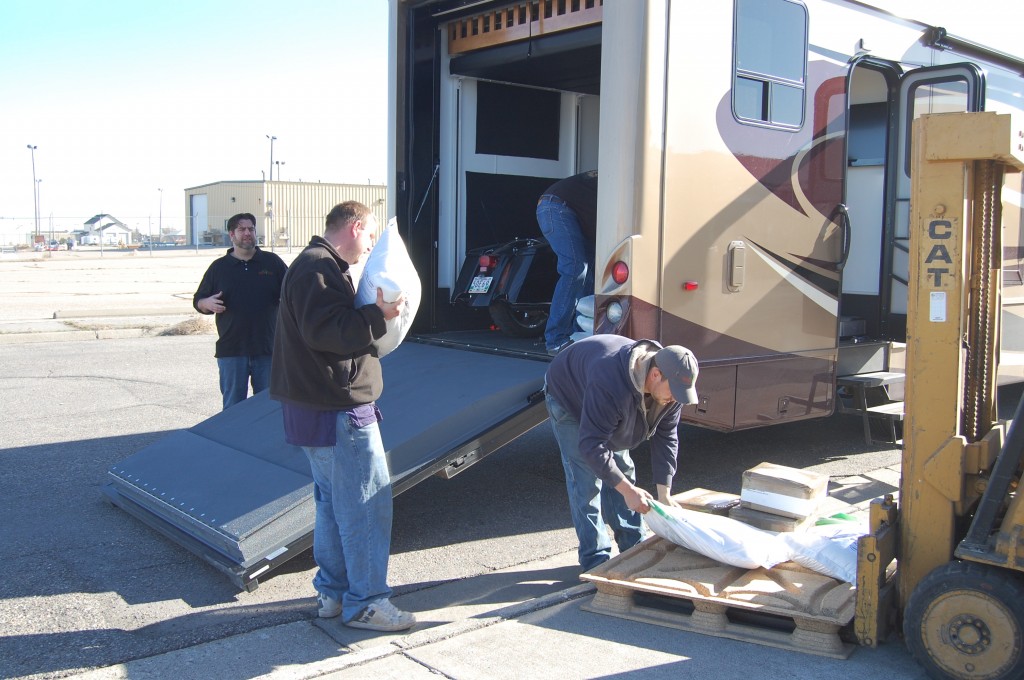 We hooked them up with some Kelp4less Gear. We had to get a picture with the Kelp4less Team.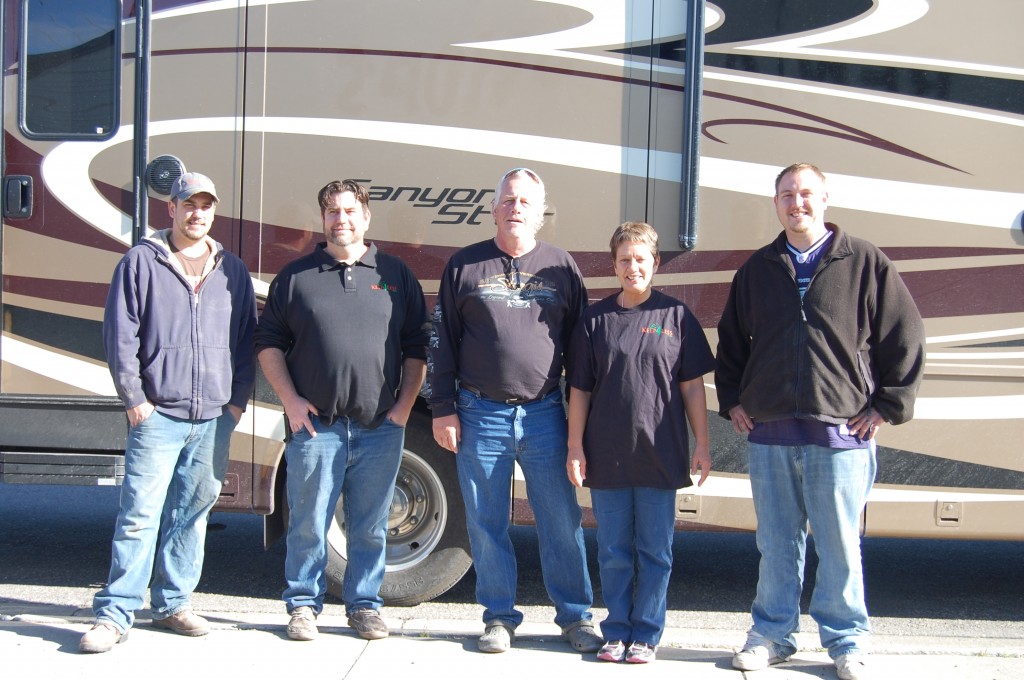 Thanks again for stopping by. You are always welcome at Kelp4less.