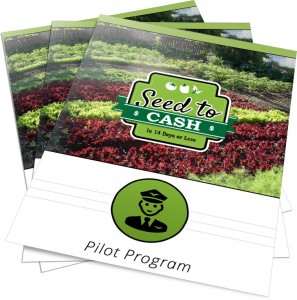 Touch the Soil News #357
What: Professional urban farmer Mary Ackley has built her micro-greens enterprise into a full time business. Ackley joins the SPIN Webinar series as she explains how manage the challenges to economic sustainability.
When:  Tuesday, April 26th
Time: 2:00 to 3:00 p.m. Eastern Time Zone
How to Register: Click on the following link to register ahead of time:
https://attendee.gotowebinar.com/register/957784952416400129
Join Mary Ackley at the SPIN Webinar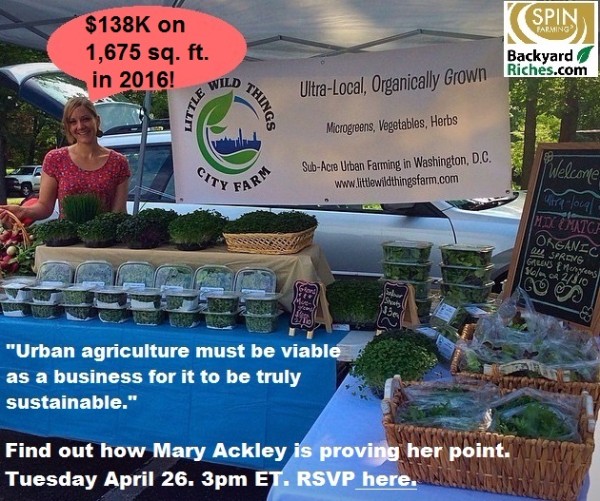 Want more information on creating your own market garden business?
Look into Backyard Riches Seed to Cash program and join the thousands of others who are building profitable home-based businesses serving the food needs of their local communities. Three different guides show you how to achieve a specific income target. Start with whichever one suits you best. Forum access for ongoing support and professional development is included. Click here to lean more:  http://backyardriches.com/seed-cash-14-days-less/
Want More? - Sign up below