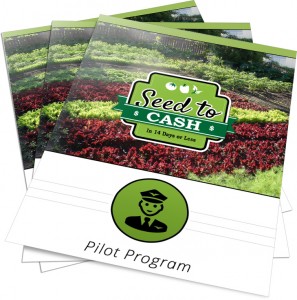 Touch the Soil News #486
In today's world, economics and finding a business model are more important than ever. SPIN Farming is one of the most effective platforms (with lots of peer support) in building a market garden business. Each month they sponsor a Member Meet-Up where they review the finances, economics, marketing, production and work flows of a successful market garden. SPIN stands for small plot intensive – it's the most effective route to a successful market garden business.
What: A one-hour Webinar featuring Justin Vandenbroeck of Fleet Farming
When: Thursday, September 22, 2016 at 3:00 p.m. to 4:00 p.m. Eastern Time
Registration: https://attendee.gotowebinar.com/register/7395569572806299651
Connect with SPIN Farming: http://www.spinfarming.com/buy/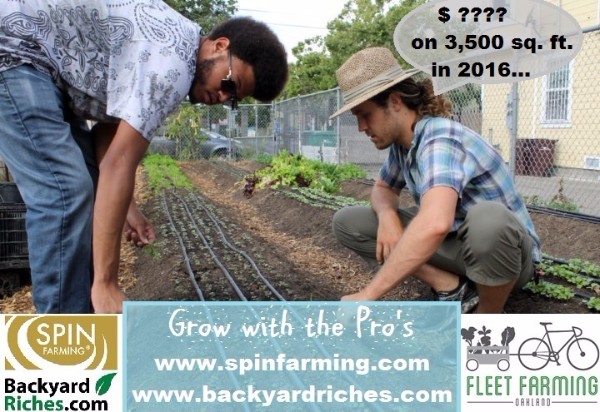 Justin and the team at Fleet Farming thought about it: If your cause is to create a more sustainable food system, doesn't it make sense to fund it by growing food? Turning good intentions into revenue streams is what differentiates them from other food-related non-profits, and that is what led them to SPIN-Farming.
Now they are out generating buzz by building pedal-powered, urban farms to reactivate and re-engage communities across the US and create a bio-diverse environment through emissions-free, organic farming. 
But what about paying those bills? Justin's already servicing 6 restaurant clients, so he's not letting any grass grow under his feet. Let's see how to turn that into a sustainable business at our next Open House when we go through his SPIN plan by the numbers. 
Want More? - Sign up below