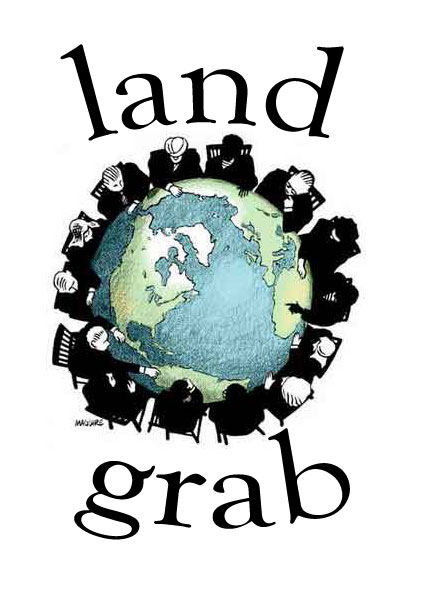 Touch the Soil News # 150
The flow of money from America's workforce into investment and retirement accounts has created one of the largest pools of capital ever to assemble itself in the world. Retirement assets alone in the U.S. today exceed $24 trillion. Combine this with wealth accumulation in other parts of society and you have an army of dollars whose appetite for more money far exceeds what the world's borrowers and workers can deliver. As this phenomenon grows, Investors must look farther and wider for a place to extract a return.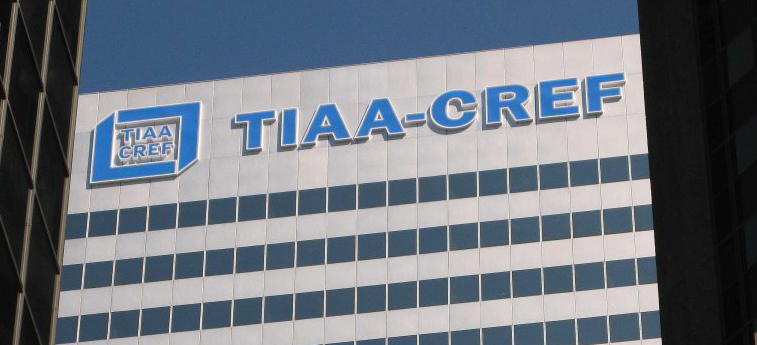 Recently, one of the world's largest retirement and wealth investing companies TIAA-CREF announced its success in attracting billions of dollars to funnel into the acquisition of farmland. TIAA-CREF touts its financial experts as some of the best in making farmland purchase decisions and then managing the land as it is leased out to farmers.
In early August 2015, TIAA-CREF announced that it had just received subscriptions worth $3 billion for its Global Agriculture 2 investment fund. In the same press release it reminded folks that in May, 2015, it received subscriptions worth $2 billion for its Global 1 Agriculture I investment fund. They will use this $5 billion to invest into high-quality farmland in North America, South America and Australia.
TIAA-CREF stands for the Teachers Insurance and Annuity Association – College Retirement Equities Fund. TIAA-CREF is the majority owner of Westchester – an agriculture asset management company that is scouring the globe for farmland assets to buy and thereafter manage.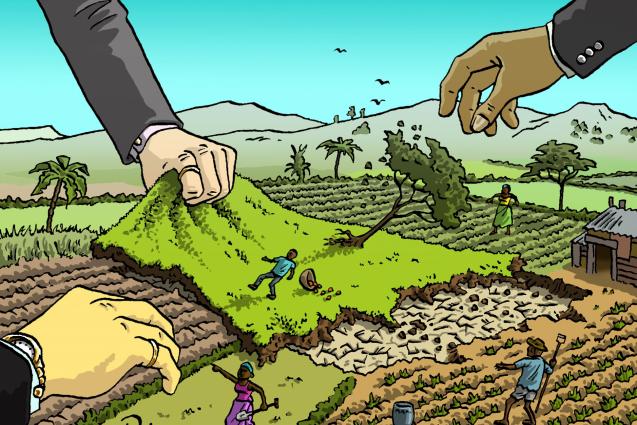 The thing to remember is that every time another layer of investment or debt is overlaid on the food chain, the cost of food increases. When the TIAA-CREF (or any other investment fund) buys a farm, it then adds the following costs: 1) A return on 100 percent of the full purchase prices plus closing costs. 2) Management and administrative fees at the TIAA-CREF level. 3) Farm management fees at the Westchester level.
Roger W. Ferguson, former Vice Chairman of the Federal Reserve Bank, is now CEO of TIAA-CREF charged with the task of overseeing where millions of people's retirement funds should be invested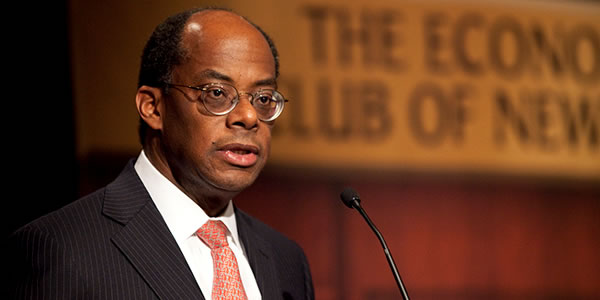 Worthy of note is that the CEO of TIAA-CREF is none other than Roger Ferguson. Ferguson served as Vice Chairman of the Federal Reserve Bank system from 1999 to 2006. The TIAA-CREF, founded in 1918, manages 870 billion in assets, has 12,500 employees, serves over 5 million people, and has 130 offices across the U.S. All of the facts about TIAA-CREF are not meant to isolate the company for criticism, but use the company as a tool of illustration as to how retirement dollars flow from a paycheck to a farm in South America. One must remember that TIAA-CREF – even though it is a big player – is just one investor among a whole army of investors that have targeted farmland.
The U.S. equities market (stocks) has a total value of about $20 trillion. The U.S. debt markets have a value of about $60 trillion. The expectation for a return on investments valued a $80 trillion represents a huge risk to escalating costs of foods, job and benefits cuts in order to feed investment returns, and political/economic instability as the investment world gobbles up more and more of the world's income.
Following is a short video explaining some of the major factors that determine what makes a good foreign farmland investment.
Want More? - Sign up below