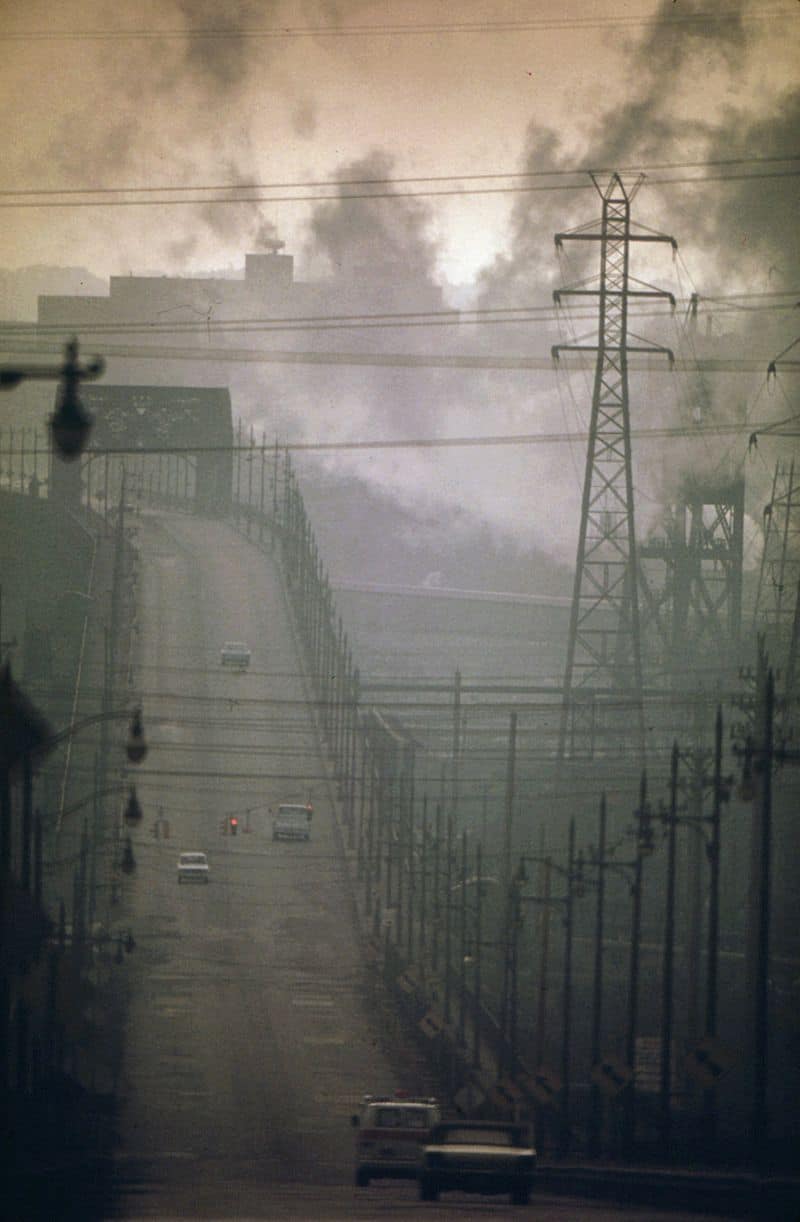 Positive Future #753 (Feature photo – Air Pollution –  By Frank J. (Frank John) Aleksandrowicz, 1921-, Photographer (NARA record: 8452210) – U.S. National Archives and Records Administration, Public Domain, https://commons.wikimedia.org/w/index.php?curid=17100801)
It is generally accepted that health – especially respiratory health – is impacted by air pollution. No wonder that the World Health Organization reports that almost 4.6 million people die each year from air pollution – exceeding risks of coronavirus.
Interestingly, a scientist from the University of Bologna, Italy is finding some evidence that viruses – such as the corona – can attach themselves to air pollution particles and enhance their persistence in the atmosphere.
While the science is not there to understand, one wonders if people – whose respiratory health has been compromised by the air pollution are more susceptible to the virus? And is that same particulate pollution promoting the virus?  Seems like cleaning up the air might not be a bad idea. You can read the story here:
https://cleantechnica.com/2020/05/04/airborne-coronavirus-scientists-in-italy-find-coronavirus-on-air-pollution-particles/