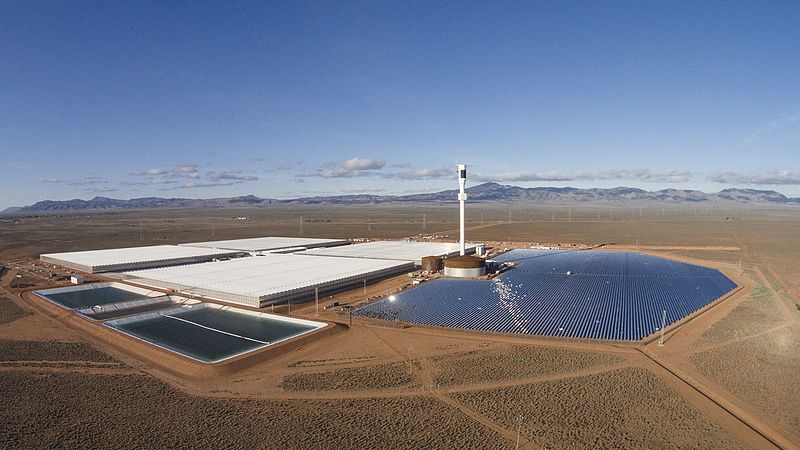 Touch the Soil News #702 (Photo – Aerial of Sundrop Farms – CC SA 4.0)
Sundrop Farms in Australia is a testament to human ingenuity. The farm is a 90-acre facility that includes greenhouses and a concentrated solar power generator to desalinate water (from the ocean) and power the greenhouses.
To start with, Sundrop produces tomatoes. Estimates are that the facility has a potential to produce 30 million pounds of tomatoes a year. Initial production is under a contract with supermarket chain – Coles. Coles has 776 supermarkets throughout Australia employing some 100,000 people.
You've got to see the video below. Sundrop plans to employ about 200 people and all the produce is hand picked. Creating a facility like this is not cheap – the total project cost is estimated at $205 million. But what is $205 million in a water scarce world for a facility that can put out 30 million pounds of fresh produce a year?
Sundrop's facility in Australia – while it is now in full production – is not the only one planned. Sundrop Farms has broken ground on a new farm in Tennessee in 2016.
Want More? - Sign up below