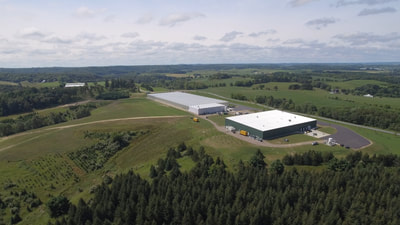 Touch the Soil News #1032 (Feature photo – Superior Fresh Facilities – courtesy of Superior Fresh)
Controlled environment agriculture (historically called greenhouse growing) is adopting high tech to become more efficient and financially sustainable. Combining fish production with leafy green production (aquaponics) is not new, but struggles to be efficient and financially sustainable.
Superior Fresh, the world's largest aquaponics facility, is located in Hixton, Wisconsin. According to the company's website, their facility includes:
40,000 square foot steel fish house that produces 160,000 lbs. of fish annually.
123,000 square foot glass greenhouse that produces 1.8 million lbs. of leafy greens annually.
First Inland Atlantic Salmon farm in the U.S.
You can learn more about the company here:
Want More? - Sign up below