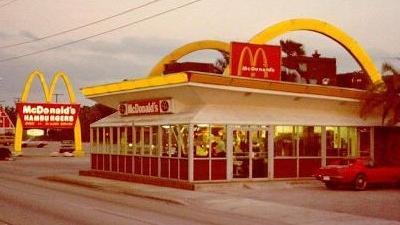 Touch the Soil News #548
The world's largest restaurant chain – McDonald's – has been experimenting with a number of changes that it is now set to rollout to all of its 14,000 U.S. locations. One must remember that McDonalds is not only competing against other fast food restaurants, but essentially for all food dollars. In the process, it is also looking to cut costs.
Restaurants have come under increasing pressure from stockholders to deliver more profits in a landscape that is less than robust. Same store sales have been weakening all year in the restaurant industry pushing executives to find ways to cut costs. On the social front, fast food workers are continuing to unite ad call for $15 wages – often over a phase in period of two to four years.
Following are changes McDonalds is boasting about:
Offering new premium menu options for higher quality ingredients.
Pay your way with cards and mobile pay at the new kiosks.
Table service after you have ordered on the kiosks.
New digital menu boards at the drive thru.
Which do you think is better for the economy – using technology to eliminate jobs or find ways to keep the jobs and move employee wages to $15 by 2020?
Following is a short news video on the McDonald's kiosks and table service:
Want More? - Sign up below