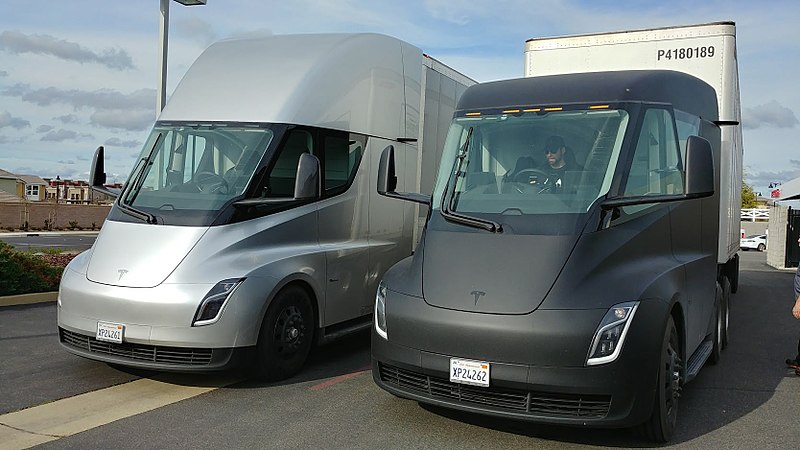 Positive Future #117 (Feature photo – Tesla Semi-Trucks – photo in public domain courtesy of Korbitr)
The Tesla semi-truck prototype was launched four months ago. Talk is that the Tesla semi will be available some time in 2019. Pre-orders have been coming in steadily. Recently TCI Transportation made a pre-order of 50. The largest pre-order so far is from United Parcel Service (UPS) for 125.
Estimates are that Tesla has received about 500 semi orders so far. With a pre-order deposit of $20,000, that would be a modest $10 million.
As a company, Tesla is under pressure to ramp up production to fulfill many of its past promises for the new Model 3 – ditto for the Tesla semi.
What do you think? Can Tesla ramp up production to meet all of its obligations and pre-orders?
Want More? - Sign up below